The Countdown: Worst 20 Buccaneers Personnel Moves Of The Past 10 Years — No. 11
July 17th, 2015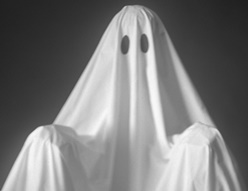 It's the countdown feature you've all been waiting for. Not really, but on the heels of last year's award-winning "20 Worst Buccaneers Of The Past 10 years" feature, Joe had to deliver.
A list like this is highly subjective and toxic. Fits of rage were common during production meetings at JoeBucsFan.com world headquarters. Scared interns soiled their pants. Full beer bottles were smashed, and a treasured Rachel Watson poster was accidently destroyed. But order was restored.
Current and former general managers and head coaches might not like what's coming, but it had to be done. This is what happens when your team is 30-70 in its last 100 games.
No. 11 — Michael "Ghost" Johnson
Tampa Bay's ghastly expensive free-agency signing last year had to make this list, but it's not just about money, as in the $16 million the Bucs flushed away.
How did Jason Licht and Lovie Smith whiff so badly on Johnson?
First, Johnson's own agent said he "wasn't a great pass rusher before he got to Tampa Bay." That alone should render any Bucs fans speechless. Keep in mind Johnson arrived in Tampa coming off a 3 1/2-sack season.
Johnson also came into Lovie Smith's defense having to adjust to lining up in a much wider position at defensive end. He wasn't comfortable, and there was no evidence he could thrive in that situation.
A Week 1 ankle sprain messed him up, but after healing — and Leslie Frazier said Johnson's ankle was fine later in the season — Johnson played like a man in need of Viagra. He played disinterested, and the Bucs had no problem handing him $7 million in guaranteed money in March to keep him off this year's roster.
Joe thinks about the investment the Bucs claim they made into Jameis Winston's character and background. What about the investment into Johnson, who didn't want to be in Tampa, and didn't want to leave it all on the field?
Joe sure hopes the Bucs had a different Sherlock Holmes crew investigating Jameis.
Johnson even told the Cincinnati Enquirer that he was glued to all things Bengals after joining the Bucs.
In the end, Johnson was just one big free-agent gamble that didn't damage the franchise much. So at least that's something.
No. 13 — Free Agent Inactivity After 10-6, 2010 Season
No. 14 — Scaredy Cat Dexter Jackson
No. 16 — Choosing — And Drafting For — The Jim Bates Defense
No. 17 — Drafting Cadillac Williams Over DeMarcus Ware
No. 18 — Garrett Gilkey: Virgin Center