SUNDAY, Nov. 13, Bucs-Seahawks in Germany!
Join Joe and Ira Kaufman and Bucs fans!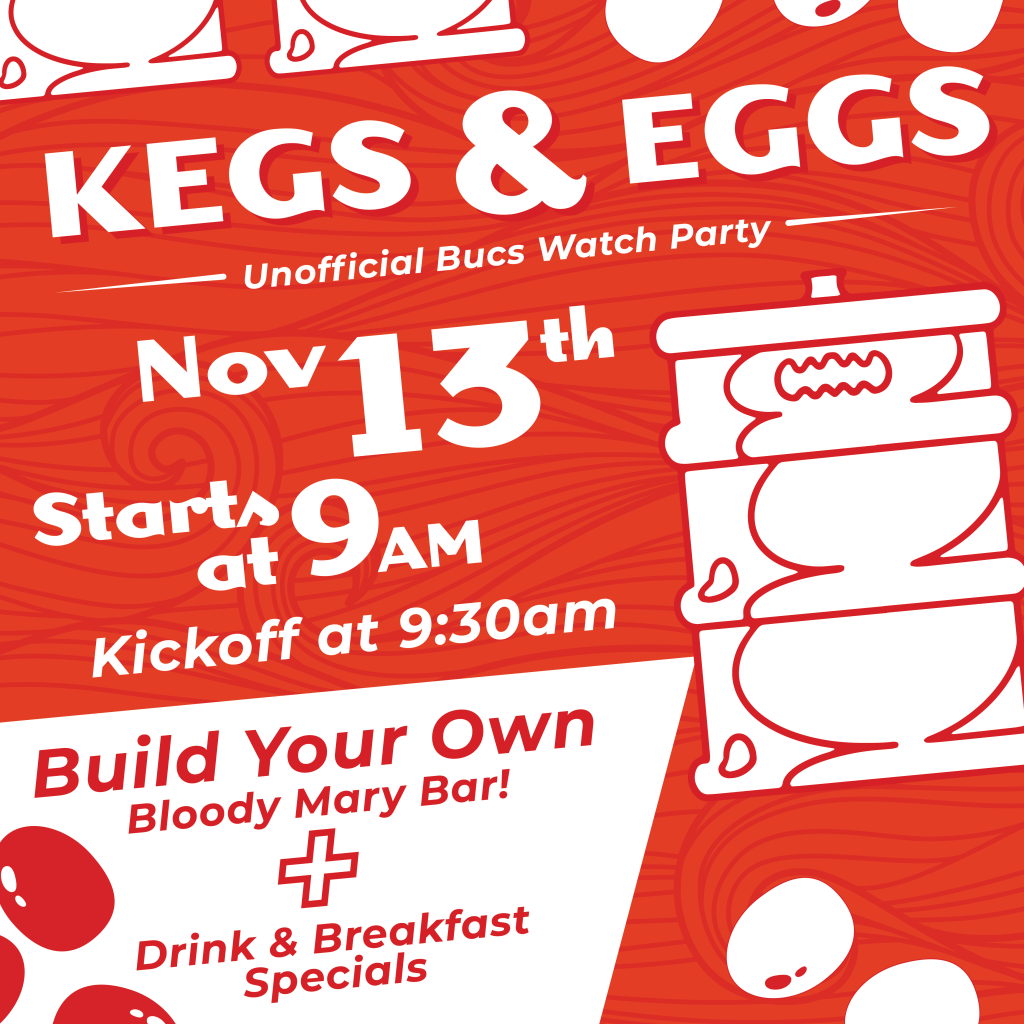 ---
Watch Sunday's Bucs-Saints game w/ @IKaufman76 and Bucs fans at Big Storm Brewery
— 49th St. in Clearwater.
Massive covered patio, plus indoors. Great TVs & audio and Florida's best craft beer and a killer menu. pic.twitter.com/uTcCkIBYjc

— JoeBucsFan (@JoeBucsFan) September 13, 2022
SELECT BUCS ROAD GAMEs WITH IRA KAUFMAN & JoeBucsFan.com at Big Storm Brewery in Clearwater, on 49th Street just south of Ulmerton Road. Giveaways! Energy! Fun! Florida's best craft beer and excellent food.
Watch the Bucs Sunday night with Ira! @IKaufman76 @BigStormBrewing Clearwater.
Fun time ahead with A+ food and Florida's very best craft beer. https://t.co/vGcehHQRHu
Gorgeous covered patio or indoors. pic.twitter.com/Skh28hZlfc

— JoeBucsFan (@JoeBucsFan) October 1, 2021
Well deserved, though Bronze might warrant a recount.
This Publix news is a godsend! https://t.co/ANkplGXcz6

— JoeBucsFan (@JoeBucsFan) September 15, 2021
OFFICIAL DRAFT PARTY ANNOUNCEMENT!
Joe's got plenty to share about the big JoeBucsFan draft party on Thursday night, April 29, at Big Storm Brewery in Clearwater.
But for now, here's your official video invite. Be there!
---
Road Game WATCH PARTIES All Season At The Big Storm Brewery Taproom In Clearwater With Ira Kaufman & JoeBucsFan.com. (Enjoy their 3,000 square foot covered outdoor seating area!)
Giveaways, A+ food and more with Florida's best craft beer. Visit BigStormBrewery.com. 
Sunday, January 24th is next! At GREEN BAY!
The Super Bowl Is Next!!!!
Sage @IKaufman76 will be out @BigStormBrewing Clearwater on Saturday for Bucs-Lions. Kickoff at 1 p.m. Sage rolls in at noon.
More halftime Bucs giveaways.
Covered open-air seating (or in the taproom). https://t.co/vGcehHQRHu.
Bring your Christmas hangover & savor a Bromosa!! https://t.co/RPE3wl3Kz2

— JoeBucsFan (@JoeBucsFan) December 22, 2020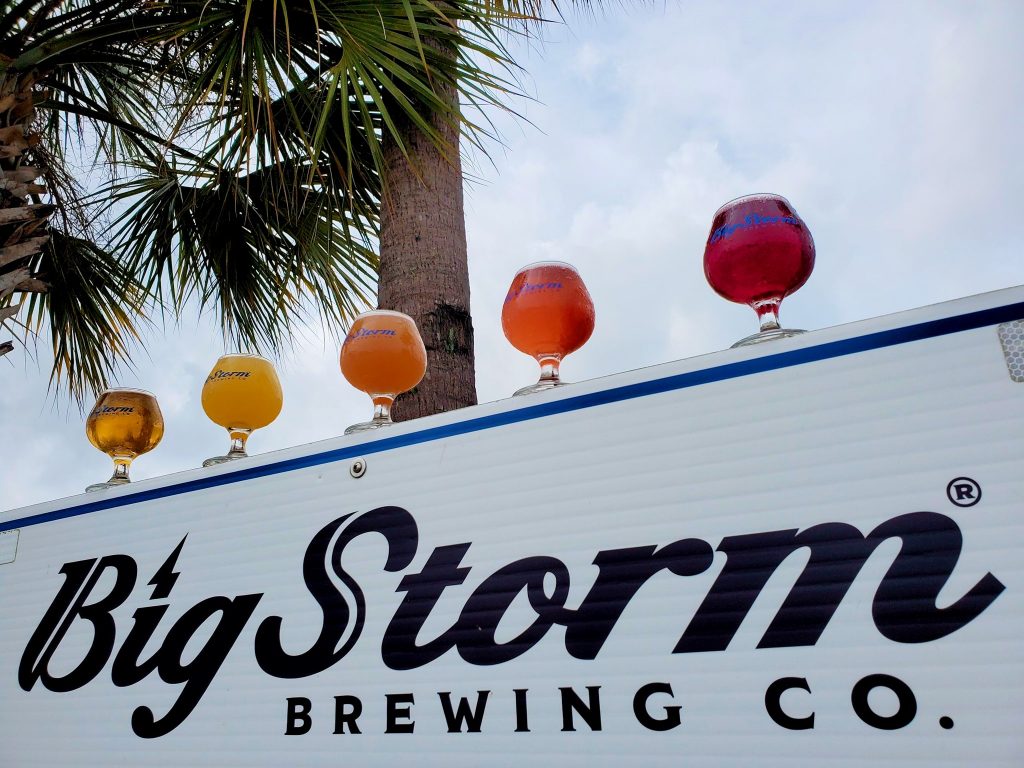 The ribs have arrived @BigStormBrewing Clearwater. Come watch the Bucs with @IKaufman76 pic.twitter.com/CNyc762xjg

— JoeBucsFan (@JoeBucsFan) October 25, 2020
---
Thank You For Joining JoeBucsFan.com & Ira Kaufman at Buffalo Wild Wings all season long last year. Lots of fun on "The Tour" in 2019.
---
Joe is proud to call Original Hooters a daily supporter of JoeBucsFan.com since 2011. Click below to find the Tampa Bay area location nearest you. It's always a great gameday experience at Hooters!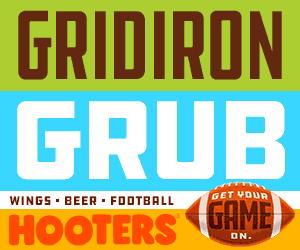 ---
It was a hell of a night at DRAFT PICKS for Joe's 2016 NFL Draft party.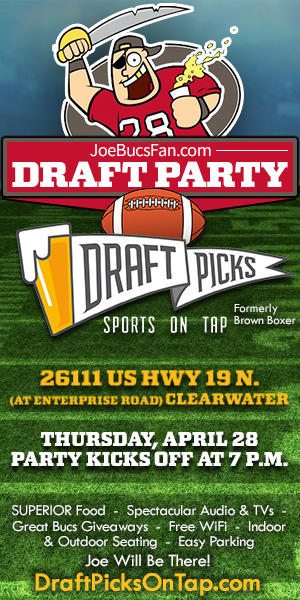 ---
This sold out bash was part of Joe's first golf event followed by a Bucs watch party! Thank you for your support! Nothing like more than 60 Bucs fans off the golf course and mowing down BBQ during a game.