Down On Gerald McCoy?
July 2nd, 2014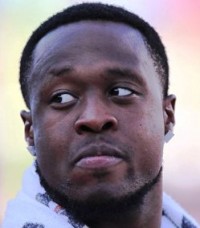 NFL players voted and named Gerald McCoy the best defensive tackle in the game and pegged him as the 28th best overall player, via the NFL Network Top 100 players list.
But a premier NFL analyst will have none of that.
The former Jets linebackers coach under Monte Kiffin who later became a Jets personnel chief — before joining the ranks of CBS Sports and SiriusXM NFL Radio — Pat Kirwan believes McCoy is not in the same league as Ndamukong Suh and sits a few steps behind other peers.
26. Ndamukong Suh, DT, Lions:A dominating inside force that enables the Lions to just rush four.

38.Geno Atkins, DT, Bengals:Great "3 techniques" are hard to find and even harder to develop.

39.Haloti Ngata, DT,Ravens:He's getting older and staying healthy is getting tougher for him, but he is a force on the line.

42. Gerald McCoy, DT, Buccaneers:Some would argue he's the best interior lineman. Lovie Smith will push him.
Joe will dive into this subject more tomorrow, but what makes it all especially interesting now is how the Bengals' Atkins signed a five-year, $54 million contract extension before last season. But it only had $20 million guaranteed and was heavy on big, non-guaranteed cash in 2018.
Bucs general manager Jason Licht admitted he's in contract-extension negotiations with McCoy in June. Is Licht trying to give McCoy an Atkins-like deal, trying to sell McCoy's camp that he's only on Atkins' level?
Atkins had two Pro Bowls and All-Pro nods under his belt before getting his deal. He's also the same age as McCoy and has been to the playoffs numerous times while anchoring top-10 defenses.
What potentially makes things sticky at the negotiating table is that McCoy will, in 2014, finish his five-year, $63 million rookie contract after being the No. 3 overall pick in 2010. That was before the rookie salary cap era kicked in. So giving McCoy an Atkins-like contract would represent a pay cut, even if that's his market value.
The Bucs are sitting with a pile of cash right now under the 2014 salary cap, cash they can use to make McCoy happy immediately while maintaining a workable salary for him in future years.
It's quite a chess game. If McCoy decides to play wait and see on Suh's new deal in Detroit, then the Bucs might have to bite off a massive chunk of change.
Get it done now, Mr. Licht!