"Regularly Scheduled Programming"
August 23rd, 2022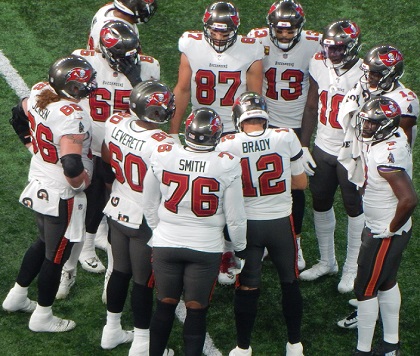 Confusing messages were delivered from One Buc Palace.
And Joe is not surprised because Tom Brady is involved.
Yesterday, Brady returned from his 11-day hiatus and Todd Bowles said there was no locker room distraction associated with Brady's atypical absence.
Why not? The head coach explained.
"We pretty much keep distractions out of the locker room, so it wasn't a big deal to us because everybody knew what was going on," Bowles said.
Joe found that curious for several reasons. First, talking to a couple of assistant coaches and two players in Tennessee last week, Joe was told by all that they didn't know what was going on with Brady other than it was personal and that he would return at some point.
One coach told Joe that Brady is "a God" among players and coaches, and "nobody questions anything related to Tom because the level of respect and appreciation for him is way off the charts." A Bucs player agreed with what that assistant coach said and noted "everyone knows how deeply Tom loves the game, so if he had to leave for a while then you know it's serious and you just respect it completely and do your job."
That attitude and awareness jibes with Devin White explaining that he was praying for Brady and Brady's "personal problems."
Yesterday after practice, Lavonte David said it took the team a couple of days to adjust to life without Brady — "definitely was a difference in the first couple of days" — which almost seemed odd because before Brady's official hiatus he already had missed two practice days.
"Obviously, his presence is, you know, one-of-a-kind," David said. "He's Tom Brady. So when he's not out there you kind of know. But after the first couple of days or whatever went by, we just went back to our regularly scheduled programming: you know, everybody going out there to work."
Before Brady's return, Logan Ryan told Outkick.com that he had no idea where Brady was other than Bowles telling the team before media was alerted that Brady would be gone for a stretch handling personal issues and would return. Ryan said, "that seems to be the truth" and "business as usual" was the mindset for players.
Like every other Bucs fan, Joe is so glad Brady has returned. The sincere hope is that whatever powerful force drove Brady away doesn't reappear between now and the Super Bowl.
Was Brady leaving the team a distraction? Of course it was, but probably not reaching the point where it could affect the season's bottom line.