Stay Hungry
April 4th, 2021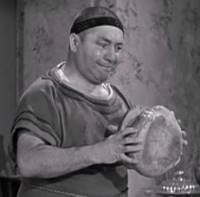 In the eyes of an unnamed NFL suit, the Bucs repeating depends on their guts.
And no, Joe is not referring to offsides-jumping, Lightning-trolling, belly-shirt-wearing, practice-hating, kicker-heckling, tree-grinding , non-contact-football-loving, chicken-wings-grilling, playing-time-squawking, TV-cooking-star, half-sack Swaggy Baker.
As is his habit, Mike Sando of The Athletic talks to unnamed NFL executives about other teams for a neat research column. One such suit believes the only thing holding the Bucs back from Going for Two is their hunger to do — since nearly the entire Band of Bucs is back except furniture-tossing, bicycle-throwing Antonio Brown.
"… and it's not a bad thing as long as everybody is hungry," an exec said.
That same executive believes all will be well because the Bucs' sheriff remains park-violating, home-invading, NFLPA-ignoring, down-forgetting, handshake-stiffing, jet-ski-losing, biscuit-baking, tequila-shooting, waffle-grilling, trophy-throwing, Bucs-Super-Bowl-winning quarterback Tom Brady.
Another NFL executive told Sando what Bucs AC/DC-loving general manager Jason Licht has done is exactly what Kansas City did last year at this time. And look where that got them.