The Definition Of "Fixed"
November 7th, 2019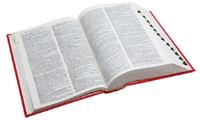 There are times when a coach blurts something and you just know those words may come back to haunt him.
With Chucky, he said the future of the Bucs was so bright, he had to wear shades.
With Raheem Morris, it was how his team was "youngry" — young and hungry. That same team, which included serial whackers, druggies and headcases, quit on him losing 10 straight games to end the 2011 season.
Former Bucs commander Greg Schiano once boasted he didn't make adjustments at halftime. Joe knew what he meant — by halftime it's often far too late to make adjustments — but fans never forgot that comment.
With inept Lovie Smith, in one of his first games as Bucs coach, he had his offense go full-blown turtle in the waning seconds of a first half with the ball at midfield, saying, "I didn't want to put more points on the board." The Bucs would lose to the Rams 19-17.
Of course, there was also Lovie bragging about being "Tennessee Ready" to open the 2015 season, only to get blown out of the stadium by Tennessee with one of the most ill-prepared NFL teams you will ever see. It turned out to be Lovie's last NFL season opener as head coach — and Tennessee won just one more game.
With Bucco Bruce Arians, when asked about the woes of the secondary in May, he replied brimming with confidence the secondary was "totally fixed."
As it turned out, the secondary is fixed all right. More like eunuched.
Yesterday, Arians was asked about his "fixed" comment. It seems those who remember Arians' words misunderstood his quote.
"Totally," Arians said asked if he really believed his secondary was fixed in August. "Because of talent, but that talent isn't showing up [and] playing that way."
Arians went on to say the Bucs have had to play man-to-man defense because his defensive backs can't grasp the zone coverage the coaches want them to play. Arians also admitted he was conned by underwear football.
"It's playing on Sunday, not in shorts in spring," Arians said. "You get fooled sometimes in shorts in the spring, because that's the guys that are out there playing. Big guys, you never know until you put pads on. Some of those guys, when the noise level goes up, it all changes too."
Look, Joe is just a writer. An observer. Even Joe has learned not to be hoodwinked by the siren of underwear football. For veteran NFL coaches to be fooled, Joe doesn't know what to say here.
And when the pads came on, the coaches didn't detect there would be troubles? That's hard for Joe to swallow.
Besides, help was available via trades. Joe asked Arians about this yesterday and Arians scoffed asking who was available? The biggest example is one of the best NFL teams, the Baltimore Crows, went out and got knucklehead Marcus Peters at corner.
Last Joe checked, with Peters starting, Baltimore beat the Belicheats on Sunday night.
That's just one example.
From what Joe can tell, Bucs coaches, wisely or unwisely, believed they could turn around a sorry secondary and had the players to do that. And the same coaches either grossly misjudged the players' talents or their own abilities to transform them.
That has come back to bite the Bucs in the backside. Big time.