One Pillar In Place
November 7th, 2019
BY IRA KAUFMAN
Crawling through the wreckage of another lost Buc season, there's a big man worth talking about.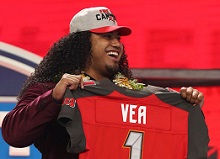 Vita Vea is doing all the little things expected of him when Tampa Bay made him the 12th player off the draft board in 2018. Since missing the first three games of his rookie season due to a calf injury, Vea has been both healthy and impactful while doing all the dirty work in the trenches.
With the help of Ndamukong Suh, Vea has transformed the Bucs into the stingiest run defense unit in the entire league. Opponents are averaging only 78 rushing yards and 3.4 yards per carry, well below the NFL's overall standard of 112 rushing yards and 4.3 yards per carry.
It has taken only 16 pro starts to validate all those comparisons to Haloti Ngata when Vea was considered a man among boys coming out of the University of Washington.
Like Ngata, who earned five Pro Bowl berths during a 13-year NFL career, Vea won't ever be a double-digit sacker. But try telling the exhausted interior linemen trying to block Vea that he isn't a force on virtually every snap.
"This guy has been a monster all season long," says Rondé Barber, who has worked more than a few Buc games this season as a Fox analyst. "He's one of the best run-defending defensive tackles in football."
By the end of this year, Vea could stand alone in that regard.
Rare Traits 
He's an immovable 350-pound force with quick feet and a non-stop motor. Those guys don't come along very often and for those remaining Buc fans who still can't believe Jason Licht passed on Derwin James, I'd advise them to put on the tape and see what No. 50 is putting down week after week.
Ngati was special. He was drafted by the Ravens in 2006 and for the following six seasons, Baltimore finished ranked 2-2-3-5-5-2 in run defense. They won a lot of football games in that span, in large part because Ngati shut down the inside rushing lanes and demanded constant double-teaming.
Vea is getting there — in a hurry.
You can see his confidence growing on the field. Off the field, he remains on the shy side.
On Wednesday, Cameron Brate tried to talk Vea into joining him for a lighthearted trivia game conducted by Scott Smith of Fox 13 Tampa every week in the Buc locker room. Vea declined the invitation, so Peyton Barber took on the Harvard man and lost a narrow decision.
Maybe Vea will match wits with Brate next week. Maybe not.
Like Ngati, Vea does his talking on the field. Ngati finished his distinguished career with 32.5 sacks and while Vea may never reach that mark, don't discount him as a factor on third-and-10.
"Is he a pass rusher? To me, yes he is," Barber says. "No. 1, because of his strength, and No. 2, because of his quickness."
Vea gives the Bucs a young pillar to build around on the defensive front. Veterans like Suh and Jason Pierre-Paul may move on in 2020, but Vea isn't going anywhere. He has a nice friendly cap number of $4 million for next season — when the Bucs face key financial decisions.
During this season of despair, Buc supporters embrace good news wherever it can be found. Vita Vea offers a reason to smile, and he's getting better with each week. He's elevating his game for a franchise that isn't exactly known for player development.
The Bucs have a 24-year-old star in the making, smack in the middle of their defense. They've got a long way to go, but it's a start.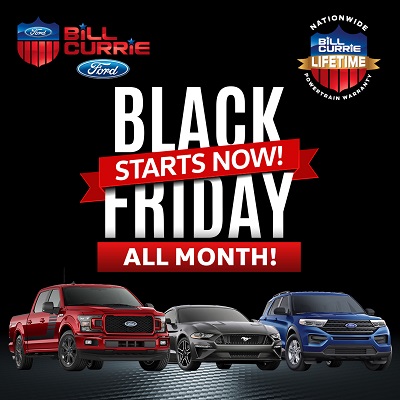 Ira Kaufman launched his professional NFL coverage in 1979, back when Earl Campbell was the toast of the league and Lee Roy Selmon was defensive player of the year. After a lifetime at The Tampa Tribune, "The Sage of Tampa Bay Sports" joined JoeBucsFan.com in July of 2016. His twice-weekly podcast and three columns per week appear here year-round and are presented by Bill Currie Ford. Tampa Bay's only Hall of Fame voter is a regular on SiriusXM Mad Dog Radio and a part of the FOX-13 Tailgate Sunday show, in addition to his other appearances. You can hang out with Ira during every Bucs road games at Buffalo Wild Wings. His schedule is linked here.