The Need For Superheroes
May 18th, 2018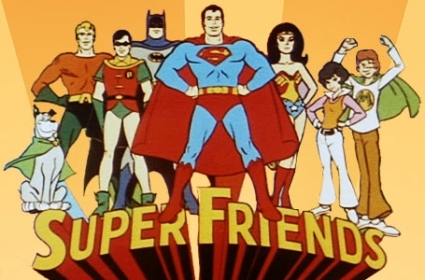 The way the Bucs played defense last year, Joe isn't sure Superman with all his powers could have saved them.
The Bucs sure could have used a caped crimefighter the way offsides-jumping, Lightning-trolling, belly-shirt-wearing, practice-hating, kicker-heckling, tree-grinding , non-contact-football-loving, chicken-wings-grilling, playing-time-squawking, TV-cooking-star Swaggy Baker stole millions from Team Glazer. Perhaps that's why Bucs AC/DC-loving general manager Jason Licht put up the Bat-Signal after the season to lure so much help to the Bucs defense.
Among the roster is a superhero of sorts. That would be stud defensive tackle and uber Batman junkie Gerald McCoy.
So Joe thought it was just about perfect when this week new Bucs defensive coordinator Brentson Buckner went all superhero context when asked about how to get the most out of GMC.
"First thing is, Gerald is a good kid," Buckner said. "He is a well-respected kid. He is respectful. He works hard. He wants to be great. But I had a talk with Gerald. 'Now you have to work on it. Now you get to the point that you are 30-years old. It is not about your ability now. It's about playing the game up here' [Buckner points to his noggin.]

"I sat down and watched film with [GMC] and I told him, 'The way you improve your game, it is mentally evolve your game even more.' He wants it. He is hungry for it. … Now I am challenging him personally to go to that next level. Now get stronger. Not get faster. Play the game up here [Buckner points to his noggin again]. Know what they are going to do before it happens. Be smarter about it. Embrace your teammates around you and then watch it grow.

"I don't need a Superman. I knee a whole bunch of Super Friends."
Joe sort of thinks if GMC isn't smart about the game enough to predict what will happen, he is damned close. Remember, it is GMC who told Swaggy to watch out for the hard count from Cam Newton — and Swaggy completely blew off GMC's instructions — on the famous offsides call that cost the Bucs a win at Carolina last year.
Joe has to wonder if Buckner may have missed the mark only slightly by telling GMC he doesn't need to be Superman. Wrong Superhero. GMC is a Batman guy, not Superman.
But to take Buckner's analogy a bit further, GMC needs to be more like Robin or Alfred?
Holy playoff drought, Batman!