Gameday Tampa Bay!
September 24th, 2017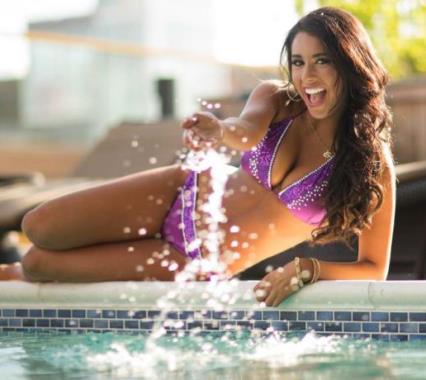 Game Two
Bucs at Vikings
Kickoff: 1 p.m.
TV: FOX (Ch. 13),
Radio: Buccaneers Radio Network (WXTB-FM 97.9 in Tampa-St. Petersburg region); SiriusXM Channel 145.
Weather: Per AccuWeather.com, the Bucs have brought Florida weather to the Northlands. While the game will be played in a climate-controlled dome, the weather for tailgating for sitting outside a bar in downtown Minneapolis is just about perfect. At 10 a.m., temperatures are expected to be 76 and will rise to 82 at kickoff and to 86 after the game. For September 23 in Minneapolis, this is unseasonably hot.
Odds: Per FootballLocks.com, Bucs -2.5.
Outlook: This game has Joe scared as hell. It has "trap" written all over it. Sure, Bucs killer Case Keenum will be starting for the Vikings. They may not need him. If Dalvin Cook is the wrecking ball we all believe him to be, this could spell trouble for the Bucs. Already the Bucs are down Kwon Alexander with a hamstring, and shy, belly shirt-wearing, practice-hating, kicker-heckling, tree-grinding , non-contact-football-loving starting defensive tackle Swaggy Baker didn't make the trip because of the flu.
So two of the team's better players in the interior defense are out and who knows who else has come down with the flu? That isn't good for a team that needs to shut down the run. The Vikings have a strong defense and the weakest link on the Bucs is the run game — with or without the running back who had the worst yards-per-carry in the NFL last year. So Joe believes the game is pretty much going to be put on the shoulders of America's Quarterback, Pro Bowler Jameis Winston. And this is what scares Joe. When Jameis threw 35 times or less last year, the Bucs were 8-4. When Jameis threw more than 35 times in a game last year, the Bucs were 1-3. You see where Joe is going here? Joe doesn't expect the run game to do much if anything on the strong Vikings defense. That means it's up to Jameis. On defense, the answer simple: Stop Cook. If the Bucs cannot, it could be a long afternoon in the Land of 10,000 Lakes.
Here are 5 more things to watch against the Vikings.
Trinkets: Since the start of last season, only Baltimore (38) and Kansas City (35) have more takeaways than the Bucs (33). In 2016, the Bucs' defense led the NFL in stopping third down conversions, holding foes to a 34.4 percent converting third downs. … Since Mike Smith took over as defensive coordinator, the Bucs lead the NFL in pick-sixes with five. … Last week's 26-0 halftime lead for the Bucs was the highest halftime point difference the team has held since a 30-point halftime lead over the Saints in December 2001. … The Vikings have converted 14 third downs, tied for third in the NFL. … The Vikings are 6-3 at home playing in U.S. Bank Stadium. Vikings coach Mike Zimmer has never lost to the Bucs (2-0). … Bucs WR Mike Evans is third all-time in Bucs touchdown receptions. He needs six more to tie Jimmie Giles for most in franchise history. … With 13 touchdown passes, Jameis can move into a tie for No. 5 in franchise history with Brad Johnson (64). … Since Week 14 of last season, WR DeSean Jackson is tied with Minnesota WR Adam Thielan for most 100-yard receiving games (3). … Since entering the league in 2012, only Houston DE J.J. Watt has more tackles for loss (120) than LB Lavonte David (86). … Since 2013, no one has more passes defended than CB Brent Grimes (67). … Thielan has five catches over 20 yards through two games, the most in the NFL. … Minnesota TE Kyle Rudolph caught his 30th career touchdown in Week 1 against the Saints, a Vikings record. … Since becoming a full-time starter in 2014, Vikings DE Everson Griffen has six multiple-sack games. … Vikings CB Marcus Sherels holds the Minnesota franchise mark for punt return yards at 1,822. … Minnesota S Harrison Smith is one of two current NFLers to have at least 12 picks and seven sacks since 2012. The other is Carolina LB Luke Kuechly. … Since joining the Vikings last November, kicker Kai Forbath has yet to miss a field goal.