Legal Tampering Reports (Open Thread)
March 8th, 2016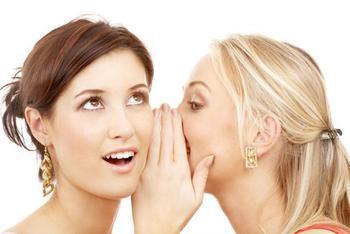 Legal tampering is here!
Joe is keeping this post near the top of the home page to update any reports and rumors of the Bucs and potential free agents.
UPDATED 03/08, 7:49 p.m.
03/08, 7:49 p.m.: Apparently, the Bucs were not even a finalist for defensive end Charles Johnson, per ESPN's Josina Anderson.
03/08 5:01 p.m.: NFL Network claims defensive end Mario Williams about to sign with Miami for $8 million per year.
3/08 4:04 p.m.: Daniel Jeremiah of NFL Network suggests the Jaguars are prepared to throw bags of cash at defensive end Olivier Vernon, who Bucs AC/DC-loving general manager Jason Licht had previously expressed interest in.
03/08, 4:03 p.m. Darrius Heyward-Bey re-signs with the Steelers. Joe was eyeing the veteran receiver/speedster as depth for the Bucs.
03/08 4:01 p.m.: Pat Kirwan, the former Jets personnel chief working for SiriusXM NFL Radio, says there's "no chance" Dolphins defensive end Olivier Vernon plays for Miami this year.
3/08 3:05 p.m.: Houston Chronicle beat writer Aaron Wilson says Texans have strong interest in Lamar Miller and $6.5 million per year is the number. Rick Stroud of the Tampa Bay Times fires a Twitter back at Wilson and says that should mean Doug Martin will command more per year.
3/08 2:21 p.m.: Ian Rapoport of NFL Network claims the Houston Texans are in heated negotiations with Dolphins running back Lamar Miller.
03/08 1:42 p.m.: – NFL.com says digit-challenged Jason Pierre-Paul will return to the New York Giants. Another defensive end off the board.
03/08 1:27 p.m. – Adam Schefter of BSPN says DE Malik Jackson will be paid $15 million per season by the Jags. Mario Williams, and his alleged claim of wanting $10 million per year, seems like a bargain now.
03/08 1:11 p.m. Josina Anderson of ESPN is Tweeting that Broncos premier free agent, DE Malik Jackson, is heading to Jacksonville. Watch for a break-the-bank deal.
03/08 1:01 p.m. Raiders make soon-to-be former Ravens guard Kelechi Osemele the highest paid guard ever— 5 years, $60M max, per NFL Network. Pay attention Ali Marpet. Keep working.
03/08 9:30 a.m.: BSPN is reporting the Dolphins restructured Ndamukong Suh's contract and will have $16 million more under the salary cap to chase free agent defensive ends, a position the Bucs may/should be in chasing.
03/08, 8:34 a.m.: In news that Joe is convinced will mesmerize Bucs fans all over the globe, Tom Pelissero of USA Today Twitters the Bucs have tendered restricted free agent WR Russell Shepard.
03/07, 11:40 p.m.: Bucs S Chris Conte is receiving the coveted "interest" from several teams, per Rand Getlin of NFL.com. Though the Bucs would like to retain his services, Conte is intent on testing the free agent market.
03/07 9:49 p.m.: Omar Kelly of the Fort Lauderdale Sun-Sentinel reports that Miami running back Lamar Miller "will not" return to the Dolphins.
03/07 6:47 p.m.: In case Doug Martin walks, the Bucs appear to have Jets RB Chris Ivory in their sights, per Rick Stroud of the Tampa Bay Times.
03/07 5:01 p.m.: Cleveland beat writer says Bucs are teams pursuing starting right tackle Mitchell Schwartz.
03/07 4:01 p.m.: Former Bucs first-round pick and last year's Falcons sacks leader, Adrian Clayborn, is drawing interest from Giants, Jaguars, Cowboys and Dolphins, per Ian Rapoport of NFL Network.
03/07 3:36 p.m.: Per Greg Auman of the Tampa Bay Times, there appears to be a good chance S Keith Tandy returns. New contract could be signed in "days."
03/07 1:48 p.m.: Ian Rapoport of NFL.com claims "at least" six teams are after Bucs running back Doug Martin.
03/07 1:40 p.m.: The site ProFootballRumors.com reports that Mario Williams would sign right away with any team that offered him $10 million a year.
03/07 1:18 p.m.: Per Rand Getlin of NFL.com, the Bucs "expressed interest" in interviewing Seahawks right guard J.R. Sweezy. The 27-year-old made 46 starts over the last three seasons.