Culture Of Losing Alive And Well
January 4th, 2016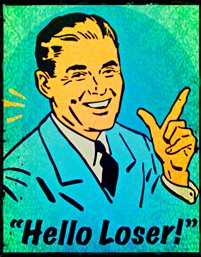 Yes, the Bucs achieved infamy yesterday when they became the first NFC team since the AFL-NFL merger in 1970 to finish in the basement of their division five straight years
That's enough for Bucs fans to want to punch the refrigerator door.
Despite all that Lovie has tried, all that Bucs AC/DC-loving general manager Jason Licht has tried, the losing culture of the Bucs' locker room is worse than the MRSA. It's why Americas's Quarterback, Jameis Winston, flipped out last night. And it is why the Bucs, until proven otherwise, are losers as a collective unit, Lovie said today.
"Until we win, that will be the case," Lovie said of the losing culture in the locker room. "Right now, that's how it has been. For a long period of time. Until we do something about it, we will have to live with it."
Also, when asked about Jameis' undressing of teammates that don't sufficiently concern themselves with winning, Lovie didn't have any issue with what Jameis said.
"I don't muzzle Jameis," Lovie said. "He needs to be more vocal."