THE QB Blast: Troubling Trajectory For Freeman
October 20th, 2012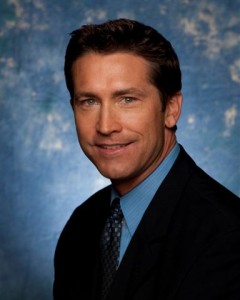 By JEFF CARLSON
JoeBucsFan.com analyst
Former Bucs quarterback Jeff Carlson (1990 & 1991) writes The QB Blast column here at JoeBucsFan.com. Joe loves when Carlson fires away. Carlson is often seen as a football color analyst on Bright House Sports Network, and he trains quarterbacks of all ages locally via his company,America's Best Quarterback. Plus, he's a really cool dude.
It was great to see the Bucs win going away Sunday and for the offense to put up some points, but while beating the Kansas City Chiefs with Brady Quinn at QB was nice and needed, there were certainly key takeaways that should be addressed if they want to start a winning streak tomorrow against the talented Saints!
The Bucs' offensive gameplan followed the prescription I laid down following the Dallas Cowboys game, which included more deep balls, outside runs, moving Josh Freeman from the pocket and reducing his play-action passes that require him to fake to his left and spin around. In fact, I don't remember one. And it had been a major staple of the offense through the first month.
While the results were stellar, especially on deep balls, there is a real troubling issue that needs to be addressed or it will cause many turnovers throughout the year. There were four specific passes in the game that I would like to address. 
The first was Freeman's interception in the first quarter. I'll give Mike Sullivan credit for a well-designed "rub" concept just outside the left tackle area, where Dallas Clark went in motion to the left side of the formation behind a close-aligned Mike Williams. Williams' job was to "rub" or knock off the linebacker covering Clark as Clark broke into the flat. Williams didn't get any redirection on the LB and that gave the defender the advantage on cutting in front of Freeman's pass and thwarting a scoring chance. Freeman's pass wasn't perfect, but it would have been a completion if Williams had done his job.
The other three pass plays all went the Buccaneers' way but could have turned the win into a potential loss and that certainly will happen against better defensive backs in the future. I would like to have been a fly on the wall during the film review session to hear what was said to Josh Freeman on his deep balls to Mike Williams, because without Williams' super-human efforts on balls that were thrown too flat and too far inside, they would have been two more interceptions.
But Williams turned these poor throws into a TD and a long gain, respectively. Many times proper or constructive criticism goes by the wayside because of the positive outcome, but an opportunity to improve is missed. Freeman's trajectory has to be improved on balls down the sideline, but his low and wide release point will make that difficult. 
Right now, he throws the ball with a trajectory like a golfer hitting a 2- or 3-iron, But when a receiver is running down the sideline hip-to-hip with a cornerback and no safety help over the top, the ball should be thrown with a trajectory more like an 8 iron. The two deep-ball completions to Williams will be intercepted, incomplete or an offensive pass interference penalty in the future. Properly thrown, however, they will either be completions or incompletions, but never turnovers.
The fourth throw was to Tiquan Underwood. The inaccurate pass was first touched by the Chiefs' defender, but Underwood did a nice job of catching the rebound off the deflection for a big gainer. There isn't really a coaching point for it, just another play that could have easily become an interception and needs better accuracy if they hope to keep from giving Drew Brees and company an extra possession.
On a very positive note, I'm not quite sure what Romeo Crennel's secondary was doing leaving Vincent Jackson virtually uncovered multiple times, but Freeman's throws to him were still good and accurate and hopefully confidence-builders to throw those in the slot when available.
Last Sunday's 28-point margin of victory was a true team win, with big contributions from the kicking game and defense, just what Coach Schiano prescribed back in February. Sunday versus the Saints will require all of the above and better deep ball throws if the Bucs want to get to 3-3.