About 1,800 Reasons Chris Godwin Will Adjust Outside
May 26th, 2023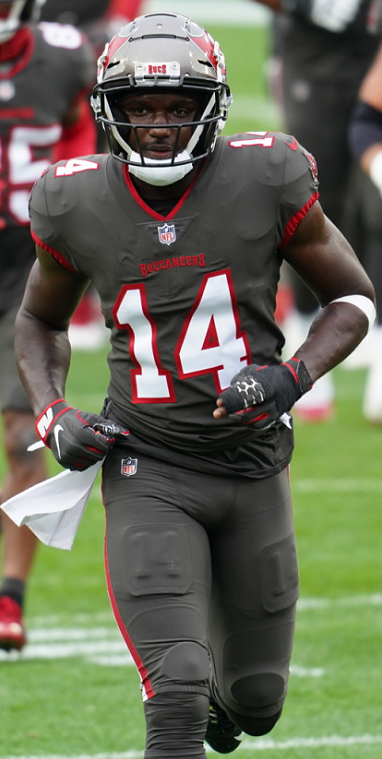 The Buccaneers supplied the percentage data and Joe broke out the calcuator and the history pages.
It was revealed in the team-media show Bucs Insider Live show at the Buccaneers official website that Pro Bowl receiver Chris Godwin has lined up as an outside receiver about 29 percent of the time he's on the field through the past four years. For the remaining 71 percent, he was a slot receiver in the Bucco Bruce Arians/Byron Leftwich offense.
Prior to that in 2017 and 2018, Godwin was an outside receiver on about 70 percent of his total snaps.
Per Joe's calclulator that means Godwin lined up outside for 976 snaps over the past four seasons, and another 800 prior to that. That's a man with lot of experience outside.
This is relevant because new Bucs offensive coordinator Dave Canales is preparing to use Godwin more like Godwin was utilized in 2017 and 2018, mostly outside but plenty in the slot, too.
Considering all of Godwin's extreme success mainly as a slot guy the past four years, the change feels a little suspect on the surface. But unlike Tristan Wirfs moving to left tackle, this won't be a case of experimention. Godwin has shown what he can do outside and he'll be cross-trained and ready to contribute everywhere on the field.
One thing the Bucs' data showed was how much Godwin's "route depth" dropped off last season, nearly 15 percent from 2021 to an average of 8.5 yards and he was light on yards after the catch.
Most impressive was Godwin's 2019 season, when his route depth averaged 11.9 yards but he cranked out 15.5 yards per catch. His per-catch output was a career low 9.8 yards last season.
Ira Kaufman Makes A Bold Mike Evans Call, Talks Behind The Scenes At OTA Day 2, Donovan Smith Chatter, And Much More