Bruce Arians: Todd Bowles' Philosophy "Didn't Match" This Year
February 9th, 2023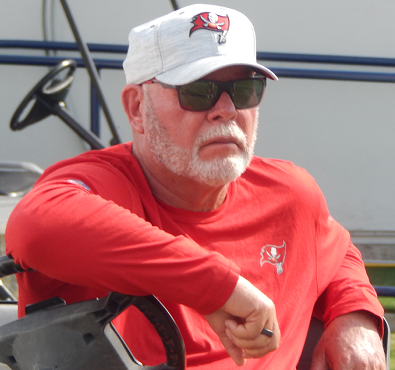 Bucco Bruce Arians didn't hesitate to acknowledge today that he was not happy about all the Bucs' recent changes, as in firing his coaches.
Arians joined Outkick 360 recently and dropped one of the most interesting lines of the 2022 season for those who live and breathe Buccaneers football: The Bowles Way, whatever that is, didn't fit the Bucs.
There was no bitterness in Arians' voice. He respects his handpicked successor but didn't agree with him.
"Todd's gotta do what he needs, and they way he feels. And his philosophy, it didn't match this year," Arians said. "Byron's going to be a head coach someday. You know, hopefully this doesn't set him back too far because he is a tremendous football coach. So yeah, I think for us, it's just which direction we want to go in; Todd wanted to go in a different direction and it's his ballclub, but I wouldn't change a thing."
Man, this had Joe immediately thinking of Arians' eye-popping comment about Leftwich following the Bucs' loss to the Bengals.
At the time, Arians said Leftwich finally overruled the voices in his head (Bowles?). " … The first half was the first time I've seen this year when Byron said, 'Screw it, I'm going back to being me.' This was a game Mike [Evans] should've had 200 [yards]."
Joe will be up late tonight considering Arians' calmly uttered words today about the Bowles philosophy.