Gameday Tampa Bay
December 25th, 2022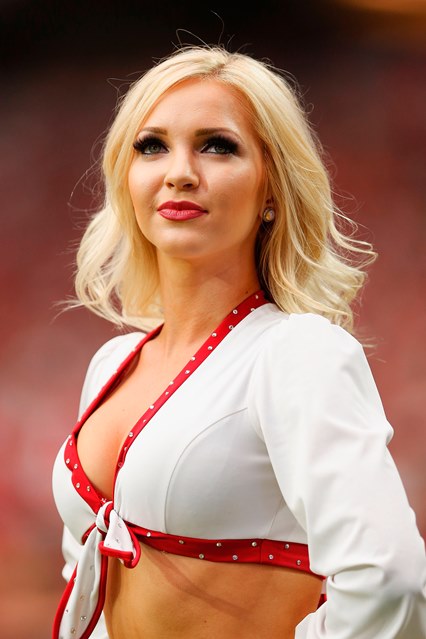 Game 15
Bucs (6-8) at Cardinals (4-10) 
Kickoff: 8:20 p.m.
TV: NBC (WFLA-TV Channel 8, locally).
Streaming: Peacock, NFL+ and Buccaneers.com (Geographic restrictions apply).
Radio: Buccaneers Radio Network WXTB-FM 97.9 in the Tampa-St. Petersburg region (Transmisiones de radio en español en WTMP-FM 96.1 y WMGG-AM 1470 en Tampa). Additional stations throughout Florida on the Buccaneers Radio Network can be found here. The game also will be broadcast on SiriusXM Channel 226 (Buccaneers Radio Network broadcast) or SiriusXM NFL Radio Channel 88 (Westwood One Radio national feed).
Weather: Per AccuWeather.com, oh to be in Phoenix. Strong football tailgating weather. The Bucs will play in a soulless dome but tailgaters will have really good football weather. Temperatures will be in the high 60s and may hit 70 by 3 p.m. The cold desert air will see temperatures drop quickly and by the end of the game, look for it to be 56.
Odds: Per BetMGM, as of midnight, Bucs -7.5; over/under 40.5.
Referees: John Hussey is tonight's referee. His crew is known as a homer crew, per Sharp Football Analysis, On the positive side of the coin, Hussey's gang lets 'em play. Since 2021, Hussey's outfit has called the third-fewest penalties. Hussey and his gang do not like throwing flags for roughing the passer, unnecessary roughness or defensive holding.
Injuries: Bucs — Out: OLB Genard Avery (oblique), CB Jamel Dean (toe), OLB Carl Nassib (pec), LT Donovan Smith (foot), DT Vita Vea (calf). Questionable: S Mike Edwards (hamstring), WR Julio Jones (knee), S Keanu Neal (toe), T Josh Wells (back), S Antoine Winfield (ankle), RT Tristan Wirfs (ankle) CB Sean Murphy-Bunting (quad), OLB Joe Tryon-Shoyinka (hip). Cardinals — Out: DL Zach Allen (hand), QB Colt McCoy (concussion), CB Byron Murphy Jr (back). Questionable: OL Kelvin Beachum (knee/ankle),  WR Marquise Brown (groin), OL Max Garcia (shoulder), CB Antonio Hamilton (back), S Charles Washington (chest).
Outlook: It's time to fish or cut bait for the Bucs. With Carolina winning yesterday, the Bucs are now just a half-game ahead of the Stinking Panthers in the rotten NFC South. The Bucs, if you take away Tom Brady's magic in the final seconds of a pair of wins against truly dreadful teams like the sorry Rams and the slimy Saints, would be on a 1-8 run. Similar runs by recent coaches such as Raheem Morris or former Bucs commander Greg Schiano led to their launching. Former NFL folks now working in media such as this guy and this guy and this guy, previous strong defenders of Bucs coach Todd Bowles, seem to have turned on him as the Bucs have been circling the drain. So now will Bowles, with the Bucs almost with their backs against the wall, rally his players? While well-respected by players, Bowles is not a rah-rah guy. If he has any tricks up his sleeve, now might be the time to use them, especially against a team down to its third-string quarterback. The Cardinals are a team that has packed it in and is in so much disarray, the general manager has an "illness" and is laying low and the coach is reportedly so fed up he's on the verge of walking. The Cardinals have an awful defense and the Bucs must take it to them. This is not the time to play turtle football. This is not the time to play for overtime with the ball at midfield and two timeouts left. This is the time to demonstrate the Bucs are a playoff team. Losing to the Cardinals, Joe has a hunch Bowles' seat will become quite warm if it isn't already.
Fun fact: Mike Evans needs 112 receiving yards for his ninth consecutive 1,000-yard receiving season.
It's all about offense in this week's film session with @rondebarber 🎞️ pic.twitter.com/QzRNNb2z9i

— Tampa Bay Buccaneers (@Buccaneers) December 21, 2022