"Connection" And "Rapport" Failing Tom Brady
December 14th, 2022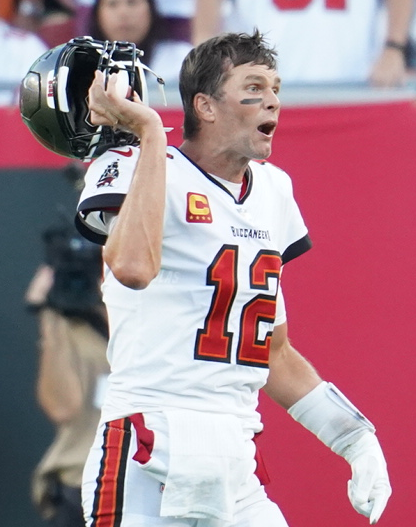 In addition to his missed throws, red flags are popping up on Tom Brady from all corners of the football landscape.
Former Buccaneer Richard Sherman had pain in his voice talking on his podcast about Brady's performance against the 49ers on Sunday.
Sherman, who played for the Bucs last season, referenced Brady's "connection" with receivers being off as well as his "rapport" with them. The latter really has Joe flummoxed. Have guys soured on Brady?
Keep in mind Sherman has friends on the Bucs roster and repeatedly has said he communicates with them regularly.
That got in Joe's head a bit because well-connected former Bucs quarterback Chris Simms said on NBC's Pro Football Talk how he's heard that Brady has told people he regrets how he's handled some situations this season with the Bucs. And that's in addition to Simms' analysis that Brady looks "jumpy" in the pocket and a full step down from his play of the past two years.
And then there's all those rumblings of Brady being over Byron Leftwich, like so many Bucs fans are.
Joe remains filled with optimism that the Bucs will make the playoffs. But that's much more about the chances of the other NFC South teams rather than the Bucs' greatness.
Yeah, the Bucs need a win Sunday against Cincinnati, but more than anything Brady needs a good, 60-minute game regardless of the outcome. That would shut up the chorus of Brady doubt that isn't good for the team, and it would inspire a lot of confidence in anyone who cares about the Bucs' shot at making noise in January.
---
Ira Kaufman Talks Total Overhaul Parameters, Fan Psyche, Defensive Collapse, Carolina Crisis, Leftwich-Brady Reality, Monitoring Team Glazer, And More