"Sound The Alarm"
December 14th, 2022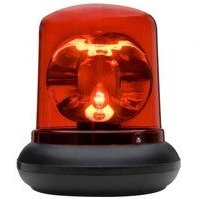 You hear that air raid siren? That has been set off by a popular sports television and radio personality in New York City.
The siren is to warn Bucs fans that after Adam Schein watched the Bucs show up to San Francisco unprepared and lethargic, almost as if they didn't want to play football, Schein believes it is a very real possibility the Bucs don't even with the putrid NFC South, as he typed for NFL.com.
Schein assessed the panic level of nine NFL teams and believes the Bucs are in a group where the air raid sirens should be unmistakable.
With Brock Purdy making his first NFL start, and despite the fact that San Francisco lost Deebo Samuel to injury midway through the second quarter, the 49ers destroyed Brady and the Bucs, 35-7. Tampa Bay's quarterback is indeed the greatest of all time, but he's been subpar this season. The Bucs' offensive line has been worse. And Mike Evans hasn't scored since Week 4, with the aforementioned O-line costing him a 68-yard touchdown via a holding penalty on Sunday. Meanwhile, Tampa Bay's defense is an injury-riddled, inconsistent unit.

The only reason these Buccaneers aren't cooked is that they just so happen to play in an embarrassingly bad NFC South. They could win the division with a losing record, but don't expect Brady to provide any postseason magic.
As Schein noted, the popular phrase meandering through the NFL is "you don't want to play Tom Brady in the playoffs."
After Sunday's effort in NoCal, Schein says, oh yes you do.