DeSean Jackson: Mike Evans Is Second Best NFL Receiver
July 4th, 2022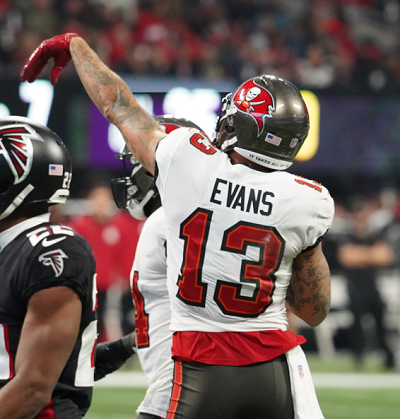 It's the season of NFL lists, so why not one from former Bucs receiver and when-I-feel-like-it return man DeSean Jackson?
It's certainly more interesting than the takes of boring-ass writers at major networks.
Jackson joined the I Am Athlete podcast recently and was pressed to name the five best NFL receivers. Shockingly, he didn't include himself.
Here's Jackson's order:
Davante Adams
Mike Evans
Stefon Diggs
Tyreek Hill
(tie) Justin Jefferson/Ja'Marr Chase/Cooper Kupp
Joe thinks it's very special that Evans made Jackson's list. He is so deserving. And for those who think Jackson is dissing Kupp because he's bitter after playing with him last season in Los Angeles, the opposite is true. Jackson spoke at length about how Kupp is fantastic and is an underrated deep threat.
Joe likes the Bucs' odds of having one receiver consistently thriving alongside Evans this season. That should be enough to take the offense a very long way, assuming Leonard Fournette has a strong all-around season.