"Some In League Circles Already Believe He Could Be Back In July"
February 13th, 2022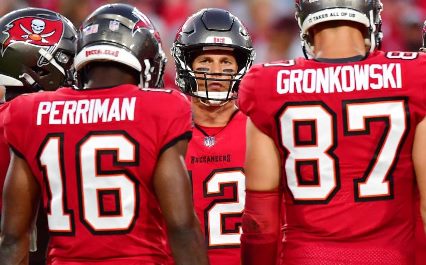 NBC Sports NFL super insider Mike Florio, the ProFootballTalk.com guru who just spent a week chatting with movers and shakers at the Super Bowl, is now saying he'd bet a few bucks that Tom Brady plays this season.
"Some in league circles already believe he could be back by July. Of this year," Florio wrote this morning.
But where would Brady play? Florio is buying in a little to the idea that Brady is trying to force the Bucs' hand to release him. Essentially, wait until they replace him and then, weeks later, express his desire to return to the NFL with a goal of trading him or releasing his rights.
So if this all is part of a semi-elaborate ruse on Brady's part to engineer a graceful exit from Tampa, what is his preferred next destination? Two years ago, he wanted to play for the 49ers, and they passed. Would they give Trey Lance another year to develop with Brady as the starter? That would give Brady a chance to play for the team for which he grew up cheering, with a roster that otherwise remains ready to win a Super Bowl — and a head coach who would surely take full advantage of the upgrade from Jimmy Garoppolo.
Of course, this scenario would mean Garoppolo would be free and very inexpensive. Or the Bucs potentially could trade Brady's rights for Garoppolo and not have to cough up a draft pick.
Even more fun would be the Bucs standing firm, doing a great job fine-tuning their 2021 roster, and luring Brady back to Tampa.
Remember what Carson Palmer said of Brady last week.