Carson Palmer: Tom Brady May Be Waiting On Chris Godwin & Ryan Jensen Free Agency Decisions
February 10th, 2022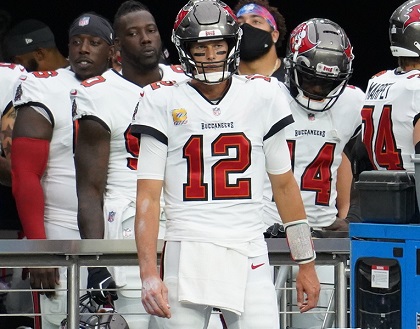 Listening to endless Super Bowl week interviews, Joe is not finding a lot of believers in Tom Brady's retirement.
Include former Bucco Bruce Arians protégé Carson Palmer in the mix.
The former Bengals, Raiders and Cardinals quarterback joined The Dan Patrick Show and was asked about Brady's comments about a potential NFL return just six days after he said goodbye to the game.
Palmer was not surprised to hear of Brady considering sticking with football after getting a quick taste of retirement. Brady is such a man of year-round habits, Palmer said, that he could envision Brady already having second thoughts and missing his routines.
Palmer went right to the Tampa Bay roster as a consideration for Brady, citing the Bucs' ability to re-sign stud receiver Chris Godwin and Pro Bowl center Ryan Jensen. "Maybe he's waiting to sit back and see what happens [with Godwin and Jensen]," Palmer said.
For those wondering, once upon a time in New England, Brady skipped spring practices to spend more time with family and the Belicheats were in the Super Bowl that season.
The Bucs can't run their organization pretending Brady will unretire, but it's awfully interesting to hear how many NFL types think Brady might be ready to play again this summer.
Palmer also talked about how hard it is to walk away from football, and that he can't relate to leaving the game feeling great and playing at an elite level like Brady did — or didn't.