Injured Or Old?
December 6th, 2021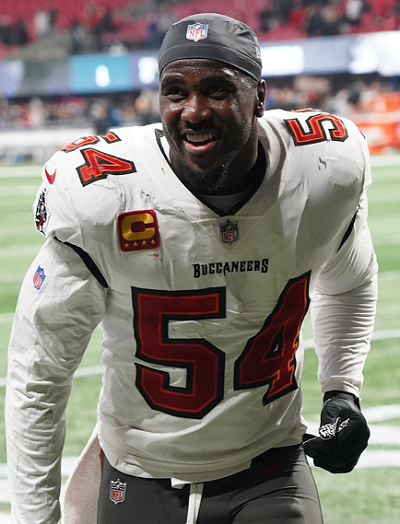 Joe can see that savior linebacker Devin White is not himself on the field with a questionable quad and a hip issue.
But what about Lavonte David?
David sprained his ankle eight weeks ago and Joe is not seeing the same player. Yesterday and in Indianapolis eight days ago, Joe saw a guy that doesn't resemble the fierce tackler and overall player Bucs fans have seen since 2012.
Yes, David was clear when he returned from the bad ankle that he was not 100 percent and there was a plan in place for his improvement. So today Joe is wondering if we're watching David gut through an injury or if he's just starting to age out at 31 years old.
With White banged up and not going to take time off to heal, the need for David to get back to his old self for January is magnified.
It also magnifies just how incredibly valuable it would be for the Bucs to score the No. 1 seed and the January week off that comes with it.