"We Know Tommy. He's A Deeply Emotional Person"
September 30th, 2021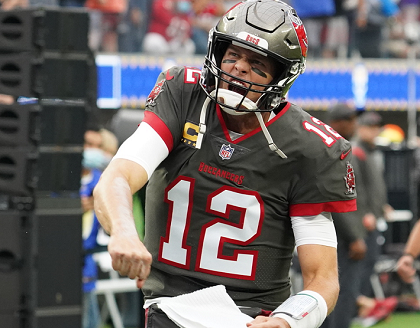 Joe's all jacked up for this spectaclular and historic clash between Tom Brady and the Belicheats.
So it was great to listen to two guys who worked with Brady and Bill Belichick reflect on the situation.
Former Patriots personnel chief Scott Pioli (he was NFL Executive of the Year with New England) and Brady's first playcaller, Charlie Weis, were diving in on subject today on SiriusXM NFL Radio.
Pioli emphasized how hard the two legends will work this week to prepare their minds for Sunday.
"Their ability to compartmentalize and to seal their minds is as good as I've ever seen ever by people," Pioli said. "And they will compartmentalize this. You know they're feeling emotions during the week — and they're working all week on how to compartmentalize those feeling for four hours. … "We know Tommy, right? Tommy is a deeply emotional person. And you know that he's working hard to make sure his emotions aren't triggered. Bill is an emotional person too, he just doesn't show it. And I don't like how Bill has been made out to be a machine — because he's not."
As Joe wrote earlier, so much of this game for Brady and Patriots rookie QB Mac Jones will be about blocking out their humanity.
Weis agreed with Pioli except for when he talked about being annoyed that people have the wrong take on Belicheat. Weis said Belicheat puts up a cold veneer by choice, so the perception is on him.
Pioli emphasized, with approval from Weis, that Brady and Belicheat have a deep, deep affection and
"These are two people that love one another, that respect one another," Pioli said, adding that the word "love" isn't used enough in sports. "I think that they do care about one another deeply. And they respect one another. They're thankful for one another."
Pioli went on to rant that others who care about Brady and/or Belicheat have inserted their strong opinions over time and stirred things up, making their relationship seem messy when it's built on love.
Man, this is getting a little sappy for Joe's taste. Joe hopes the Bucs pound the Patriots and Brady starts slapping Belicheat like this instant classic Bucs exchange from the close of the 2017 season.