Celebrating Bruce Arians & The Training Staff
February 8th, 2021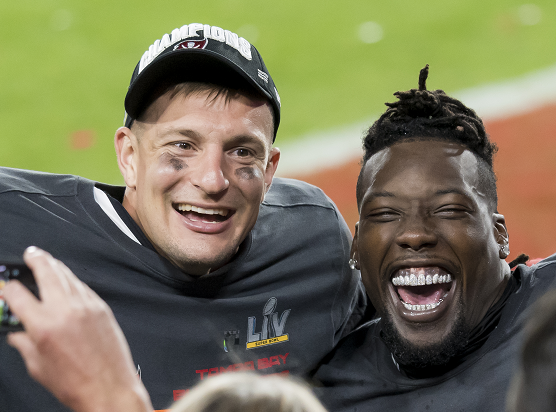 Not every head coach knows how to manage players.
Joe is not exaggerating. Consider what Mike Evans said last week. Many NFL coaches can't even relate to their best players.
Bucco Bruce Arians goes well beyond the basics. He works very hard at taking care of veteran players while balancing pushing young players to play through injuries, as long as doctors they have a green light from doctors to get on the field.
It's an underappreciated NFL coaching skill, and Arians proved he deserves an A+ this season.
Rob Gronkowski quit football because his body was broken down and he hadn't played a full season since 2011, until this year. Some of that is luck, sure, but some of it is Arians not overusing or overworking Gronk. Arians has said multiple times that he's had to dial Gronk back in practice.
And then there's JPP. The guy has some sort of chronic knee issue. He faded in the final quarter of the 2018 season, his first in Tampa. Then after breaking his neck in May of 2019 season, JPP came back strong last season in October, but Joe was skeptical how JPP would hold up under a full season this year.
Arians managed JPP's practice time with regular days off and more, and Arians often said one of primary jobs is getting JPP to gameday ready. The result was JPP beasting through a 20-game season, especially in the playoffs. Yeah, there were a couple of games where JPP didn't look healthy, but the total product was fantastic. He earned his Pro Bowl honor.
Joe realizes JPP and Gronk or two freakish and dedicated athletes, but that doesn't take away from how Arians managed their care.
Nobody's any good on the bench.