Vita Vea Thanks Ndamukong Suh's Chef
January 29th, 2021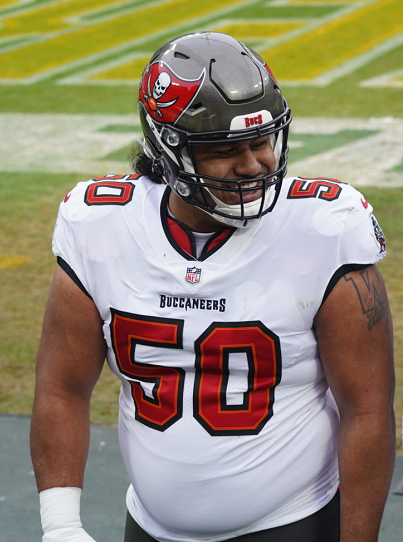 NFL players don't live like you and Joe.
Many established Bucs invest many tens of thousands of dollars into their bodies and diets.
Today brought forth a good example. Manbeast Bucs defensive tackle Vita Vea was asked about keeping his weight in check after breaking his ankle in October before returning last Sunday. Vea quickly pointed to Ndamukong Suh hooking him up with his personal chef to assist him with his rehab diet.
Vea also added that he was in the Buccaneers' weight room six days per week, which kept him in line. Of course, being at One Buc Palace, means access to team food and direction from the club nutritionist.
Vea, who logged a total 33 snaps against the Packers (13 more than planned), added that he feels great and had mentally prepared himself to ride the bench or play a lot.
Joe can't wait for Vea's fury to be unleashed on the Chiefs.