Brad Johnson Predicts A 34-31 Victory
January 29th, 2021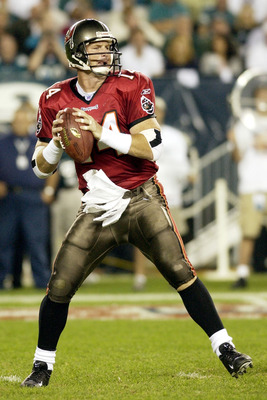 The Buccaneers' Super Bowl-winning quarterback thinks the Bucs soon will have another Super Bowl QB.
There's not much to this post, but it got Joe fired up, so here it is.
Brad Johnson thinks the Bucs will topple the Chiefs in nine short days. Per Johnson, who coaches high schoolers in his retirement, Tom Brady and Patrick Mahomes are two of the all-time great quarterbacks — present and past.
Johnson, who traveled from Tampa to San Diego to win his Super Bowl, likes the home team effect in a shootout 34-31, so he said on SiriusXM NFL Radio today.