Troy Aikman: "They're Still The Best In The Game"
January 23rd, 2021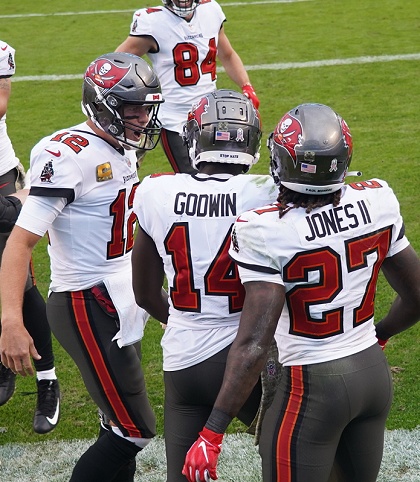 Two months ago, Hall of Fame QB and FOX's top game analyst, Troy Aikman, said the Bucs were the best team he's seen all season.
It was a very bold statement at the time, prior to the Bucs' current six-game winning streak.
So kudos to Aikman. He was on the mark when he talked about the Buccaneers' great balance on offense and how when Tampa Bay had put a complete game together on both sides of the ball, their greatness topped the NFL.
This week, Aikman was on ESPN TV diving into why he is now confident Tom Brady is operating a luxury vehicle wall the options.
"As this season has gone along, he was getting hit a lot,' Aikman said of Brady. "And I didn't feel he had the outlets that he had in New England when he was under pressure and [needed] to get the ball out of his hands. I think that over the course of the season, they've given him more of those opportunities, and so now he has outlets. He has places to go with the football, he doesn't turn it over, he doesn't take sacks. But it hasn't taken away their ability for the big plays. They're still the best in the game. And that's something that Bruce Arians, of course, has been known for throughout his coaching career."
And Joe will toss in that the running game is better and deeper, too. But to Aikman's points, look at how Leonard Fournette and Cameron Brate have emerged as reliable targets, and Scotty Miller and Tyler Johnson have proven to be big-game-ready.
Are the Packers really good enough to slow the beastly Bucs offense? Joe doesn't think so.