3.7 Yards Per Play
November 23rd, 2020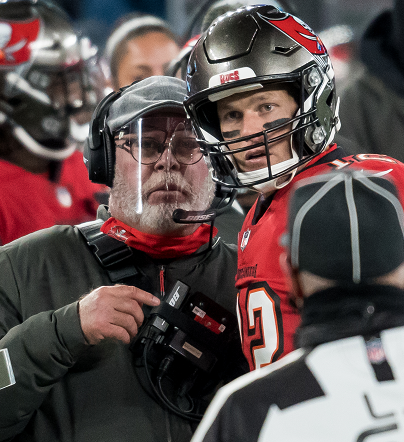 It's a stat you don't see very often — even at the Den of Depression.
Tonight the disjointed Bucs offense only managed 3.7 yards per play in their 27-24 loss to the Rams. That's hard to do. Heck, the Bucs were better than that per snap when they were seal-clubbed 38-3 by the Saints two weeks ago.
Man, it just felt like the Bucs weren't adjusting to what was working, like passes to Cameron Brate and intermediate looks. And the run game was an afterthought, which is rare in a neck-and-neck game with a quarterback who likes play-action.
Joe's mostly disturbed because Tom Brady is/was supposed to be a master of adjusting and checking to effective runs. It wasn't there tonight. If it's not there Sunday, the Bucs won't have a prayer against the Chiefs.
The Bucs were a top-10 team in yards per play last season at 5.9. After tonight's performance, they'll rank in the bottom half of the NFL in that stat.