Money Changes Things
June 29th, 2020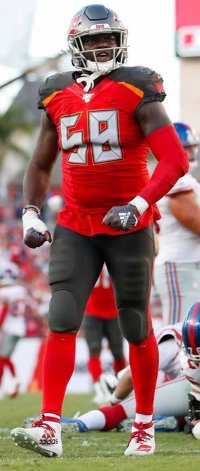 A legendary Buccaneer got candid about how he let money affect his game.
As the Bucs currently consider offering contract extensions to Shaq Barrett and others, there's always a benefit to keeping "a carrot" in front of players seeking a pay day, assuming the guy hasn't already proven to be Doug Martin an unreliable and poor performer.
Joe brings this up today because Warren Sapp just appeared on The Helliepad podcast and talked about how he wasn't himself during the 1998 season and it showed on the field.
"I'm out of shape," Sapp said of entering the '98 campaign. "I got a brand new $36 million contract. I had a wonderful summer. You find everything to do with that kind of money, boy — $8 million, boy, you find everything else to do but go work out at the job. But I came back the next two years with a vengeance … That's the lesson that you learn; you know what I'm saying?"
Yes, the Bucs have had plenty of guys in recent years who got big money and didn't let the cash distract them from being focused on all things football. Mike Evans and Lavonte David are great examples. Gerald McCoy earned more than $100 million in a Bucs uniform and didn't keep his foot off the gas, even with Father Time catching up to him.
The Bucs also have paid players who were happy to smile and start their retirements early.
Joe wonders how much the power players at One Buc Palace want to see how Barrett plays on the franchise tag, his first taste of truly massive NFL money.