Time For A Bucs Makeover
February 7th, 2020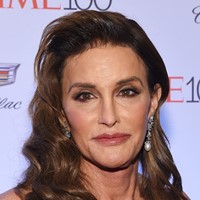 NFL Network believes the Bucs need a makeover.
And that specific person is closet Bucs fan Peter Schrager of "Good Morning Football."
Despite speculation that Decision Jameis 2020 already was made, Schrager wants to shake up the Bucs. But in reality, it is not much of a shakeup at all, lest for one position.
Schrager wants the Bucs to take a big swing and sign Tom Brady. "Give him the world," Schrager said. Now Schrager didn't necessarily say run off Jameis, but Schrager did suggest Jameis is a backup plan if the Bucs cannot lure Brady to the west coast of the east coast.
Other than that, Schrager wants the Bucs to draft a running back in the first round — where have you heard that before? — and keep all the free agent defenders.
Schrager nearly began laughing at the thought of the Bucs letting the NFL sack leader (Shaq Barrett) walk away saying, "Who lets the NFL sack leader get away?"
Oh Pete, you don't know Bucs' history very well, do you? Letting Shaq get away would be such a Bucs thing to do.
You can listen (and watch) the full segment of Schrager's tips for the Bucs' offseason in the NFL Network video below.
Noted home improvement expert @PSchrags has a makeover plan for the @Buccaneers.

1. Offer the world to Tom Brady. Sell him on Arians and two 1,000 yard WRs under the age of 26.
2. Re-Sign JPP, Suh, and Shaq.
3. Draft De'Andre Swift. pic.twitter.com/nGpVXK6K0G

— GMFB (@gmfb) February 5, 2020