Now Comes The Hard Part
January 27th, 2020
BY IRA KAUFMAN
When it comes to taking care of off-season business, the Bucs have a matched pair of edge rushers to lock up.
While Shaq Barrett reigns as the NFL's savviest free-agent acquisition of 2019, his future production is linked to the return of Jason Pierre-Paul as his partner in mayhem. Both are eligible to cash in during free agency in March and Tampa Bay can't afford to let either depart if Bruce Arians wants to finish what he started.
Barrett is the obvious priority after leading the league with 19.5 sacks and earning Pro Bowl honors. Todd Bowles utilized Barrett deftly off both flanks, capitalizing on his startling ability to make himself small before arriving in a big-time hurry.
We all know Barrett turned in one of the greatest opening months by a defensive player in the NFL's 100-year history, registering 9 sacks, 3 forced fumbles, 7 tackles for loss and 10 QB hits. And if not for a second-half meltdown at home against the Giants, Tampa Bay could have emerged from September sporting a 3-1 record.
During Barrett's September to remember, JPP was still recuperating from a fractured vertebrae suffered in a May auto accident. But just when it appeared Barrett was a one-man show, he hit the wall.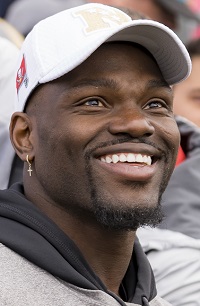 That 600-pound wall was composed of a constant double-team by opponents who weren't going to allow Barrett to wreck their offensive game plans. So when the Bucs traveled to New Orleans and faced Carolina in London, Barrett was suddenly no factor.
That's a big, fat zero — zero sacks, zero forced fumbles, zero tackles for loss and zero hits. And guess what? The Bucs lost both games, yielding 68 points in the process.
Enter the freak.
Doubles Partners
Once JPP returned in Week 8 at Tennessee, opposing offensive coordinators soon realized they couldn't make Barrett their sole focus of attention as a pass rusher anymore.
In those final 10 games, JPP surprised everyone, except perhaps himself, with 8.5 sacks and 2 forced fumbles. And accordingly, Barrett returned to form with 10.5 sacks, 3 forced fumbles, 12 tackles for loss and 27 hits.
Now comes the hard part — keeping this disruptive tandem together.
They can do far more damage as doubles partners, but the cost of doing business just went up.
Barrett wants to be PAID, and who can blame the former part-time linebacker of the Broncos? A franchise tag on Barrett would set the Bucs back $16 million, a tidy sum but still $11 million less than a Jameis Winston franchise tag.
Arians vows that Barrett isn't getting away, so it's likely the Bucs lock him up prior to the start of free agency.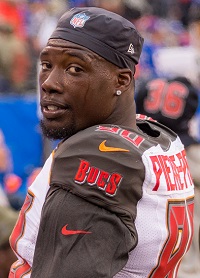 The Bucs restructured JPP's contract following his injury, allowing him to become an unrestricted free agent in 2020. His base salary last season was $3 million, but that number was $11.25 million in 2018 and Pierre-Paul is still only 31.
The good news for Buc fans is JPP wants to play alongside another proven pass rusher. He and Barrett combined to drop opposing quarterbacks 28 times last season, the most takedowns by any tandem in the league.
True Need
The powers that be at One Buc Place realize Barrett will be a marked man in 2020 if JPP departs. Carl Nassib gives you what he's got, but he doesn't command the respect — or the attention — JPP has earned when formulating an offensive game plan against Tampa Bay.
Ask Barrett whether he wants Pierre-Paul back.
Ask JPP what it's like having Barrett creating havoc on the other side.
These guys deserve each other. They need each other.
Marvin Gaye had it right. In this case, it takes two, baby, to make a dream come true.
Ira Kaufman launched his professional NFL beat coverage in 1979, back when Earl Campbell was the toast of the league and Lee Roy Selmon was defensive player of the year. After a lifetime at The Tampa Tribune, "The Sage of Tampa Bay Sports" joined JoeBucsFan.com in July of 2016. His twice-weekly podcast and three columns per week appear here year-round and are presented by Bill Currie Ford. Tampa Bay's only Hall of Fame voter is a regular on SiriusXM Mad Dog Radio and a part of the FOX-13 Tailgate Sunday show, in addition to his other appearances.