Report: Chargers Are Finished With Philip Rivers
January 27th, 2020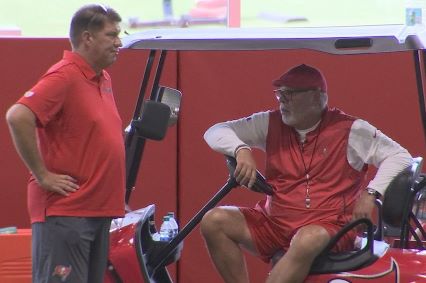 Imagine if the Chargers part ways with Philip Rivers shortly after the Super Bowl, like many teams would do when they're going to cut a highly-respected veteran in order to give the guy time to find a new team comfortably.
The Bucs cut Josh McCown, for example, on Feb. 11, 2015.
Today, per various reports, FOX super NFL insider Jay Glazer told The Herd that the Chargers are moving on from Rivers.
Glazer, of course, is well known for his impeccable reporting.
No surprise about Rivers, but the real fun will begin if Rivers is cut long before the official start of the 2020 NFL league year in mid-March. That would free him up to tour One Buc Palace, work out for the Bucs and let Tampa Bay play leverage games with America's Quarterback, Jameis Winston.
This is all so intriguing. The Bucs could end the speculation about the most important position on the team, but they don't want to.
Not yet.