Gameday Tampa Bay
November 3rd, 2019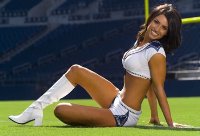 Game 8
Bucs (2-5) at Seahawks (6-2)
Kickoff: 4:05 p.m.
TV: WTVT-TV Channel 13, NFL Sunday Ticket Channel 712.
Radio: Buccaneers Radio Network WXTB-FM 97.9 in the Tampa-St. Petersburg region; 97.9 FM ESPN Radio in Tallahassee (Transmisiones de radio en español en WTMP-FM 96.1 y WMGG-AM 1470 en Tampa); SiriusXM Channel 113.
Weather: The sun might actually shine in Seattle. Yes, really. Per AccuWeather.com, the day will start with typical gloomy Seattle weather. Tailgaters will brave upper 40s under cloudy skies. At kickoff it should be 51 and cloudy but here comes the sun! In the second quarter the sun should bask players and fans alike in its glow. Towards the end of the game, the high should top out at 55.
Odds: Per the Mirage in Las Vegas, Seahawks -4.5; O/U 52.
Outlook: Every game from here on out, the Bucs, if they were smart and did the right thing, would lose. Oh, Joe will cheer for the Bucs when the whistle blows and sure, it's fine to see players you may want to return next year ball out. But winning does no good for anyone. You either play for the playoffs or for the draft, and the playoffs are like dreaming of Rachel Watson only to have the loud shrill of the alarm clock jolt you back to reality. Despite what the Bucs should do, the Bucs just may give the Seahawks a run. Gamblers now have whittled this game down to 4.5 points when it started at 6.5. That's because it appears the matchups do not favor the Seahawks. The Bucs, when not throwing picks, are dangerous in the passing game and the Seahawks stink in their secondary. The Seahawks love to run the ball yet nobody runs on the Bucs. For every Seattle ying, Tampa Bay has a matching yang.
Trinkets: QB Jameis Winston had 301 passing yards and 2 touchdowns against 2 interceptions last week. Jameis is 1 of 2 NFC quarterbacks (Matty Ice) with 4 or more games (4) of 300 or more passing yards in 2019. … RB Peyton Barber has a rushing touchdown in 3 of his past 4 road games and 2 of his past 3 games against NFC West teams. … RB Ronald Jones looks for his third game in a row against an NFC West team with 80 or more scrimmage yards. … WR Mike Evans tied his career-high with 11 catches and had 198 yards and 2 touchdowns last week, his ninth career game with 2 or more receiving touchdowns. Evans joined Charley Hennigan (1961) as the only players with 2 games of 8 or more receptions, 190 or more receiving yards and 2 or more touchdowns in a single season in NFL history. Evan has 433 career catches with the Bucs and surpassed James Wilder (430) for most receptions in franchise history. Evans had 8 catches for 104 yards and 2 touchdowns in the last meeting between the Bucs and Seahawks. … WR Chris Godwin looks for his third in a row against an NFC West team with a receiving touchdown. Godwin has 120 or more receiving yards and a touchdown catch in 3 of his past 4 road games. … LB Shaq Barrett had a sack and a forced fumble last week and is tied for the NFL lead with 10 sacks in 2019. Barrett is looking for his fourth game in a row against an NFC West team with a sack. … DE Jason Pierre-Paul had a sack and 3 tackles for loss in his 2019 debut last week. JPP looks for his third in a row against an NFC West team with a sack. … LB Lavonte David had a forced fumble and a fumble recovery in his last game against the Seahawks. David is 1 of 3 linebackers (Luke Kuechly and Bobby Wagner) with 900 or more tackles (937) since 2012. … QB Russell Wilson had 2 touchdowns against zero interceptions in Week 8 and became first quarterback in NFL history with a touchdown pass against 0 interceptions in 8 straight road games. … RB Chris Carson had 90 rushing yards and a touchdown last week. He has a rushing touchdown in 2 of his 3 career games against NFC South teams. Carson has 7 touchdowns (5 rushing, 2 receiving) in his past 7 games at home. Carson has 9 games with 100 or more rushing yards since 2018, tied second-most in NFL. … WR Tyler Lockett led the Seahawks with 6 catches for 100 yards in Week 8. Lockett looks for his fourth in a row against an NFC South team with 5 or more catches and 100 or more receiving yards. Looks for his sixth straight game at home with a touchdown catch. … Rookie WR D.K. Metcalf had his first career game with 2 receiving touchdowns last week. He ranks second among rookies in receiving yards (402) and tied for second in touchdown catches (4). … LB Bobby Wagner had a sack and a fumble recovery last week. Wagner had 1.5 sacks in his last home meeting. Has 73 tackles (12.2 per game) in 6 career home games against NFC South teams. … DE Jadeveon Clowney had a sack and a forced fumble in Week 8. Clowney has 3 tackles for loss, 2 forced fumbles and a fumble recovery in his past 4 games. Clowney has 57 tackles for loss since 2016, fourth-most in the NFL. … LB Mychal Kendricks had his fourth career interception last week. He had a forced fumble in his last game against the Bucs (November 2015) while playing for the Eagles. … LB K.J. Wright looks for his third in a row against an NFC South team with 10 or more tackles. … Rookie S Marquis Blair had a career-high 11 tackles and his first career forced fumble last week.
---
Derrick Brooks asks — and studies — whether "the Bucs have what it takes" to win in Seattle like they did in Los Angeles. It's the can't-miss TAMPA TWO show with Brooks and Ira Kaufman presented by Caldeco Air Conditioning & Heating. Another great episode from The Identity Tampa Bay and JoeBucsFan.