3 Clues To The Buccaneers' Draft
April 23rd, 2019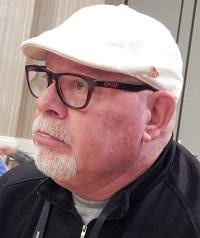 Yes, it's the season of smoke, draft nonsense and misdirection.
However, studying over time always reveals at least a few good indications of a team's plan in the draft.
Take Dirk Koetter's words on drafting cornerbacks in March of last year.
His tone of voice combined with the message led Joe to be very clear that fans should expect the Bucs to draft a cornerback or two. And they did in the second round.
But what about this year? Well, Joe has a few firm conclusions:
1) This year, Jason Licht has said multiple times with emphasis that he's impressed by how this draft has plenty of long and athletic cornerbacks. They're the kinds of guys, Licht told a national radio audience, who represent the new prototype corners because of how route running by receivers has changed. Well, not only could the Bucs use upgrades at cornerback, but they need capable bodies period. So Joe fully expects the Bucs to select one of these long, Carlton-Davis-like corners in this draft.
2) More than a month ago, Joe explained that the Bucs were leaning defensive tackle with the No. 5 overall pick. Joe doubts any of that has changed, though their DTs of choice may be off the board. Sadly, Joe thinks the Bucs would much rather bet on Carl Nassib succeeding off the edge versus Beau Allen up the gut as Gerald McCoy's replacement. Plus, nobody knows how durable Vita Vea really is.
3) For another tip-off, Joe's going to go with the obvious that is too easily ignored. The Bucs need a right guard in a hurry, especially considering Bucco Bruce Arians essentially told the freakin' world that Demar Dotson can't run block.
Arians' son Jake has a podcast and he spoke with conviction weeks ago about how Round 2 is where you find starting guards who can play for a decade. He was adamant, and Joe has noticed the younger Arians appears to parrot his dad's philosophy. Joe certainly would bet a few bucks that Tampa Bay goes guard in Round 2.
So there you go: defensive tackle, guard and cornerback early for the Bucs, and throw in a third-down running back kind of guy to round out the Bucs' picks in the first four rounds.