Team Glazer And Pulse Of The Fans
June 23rd, 2018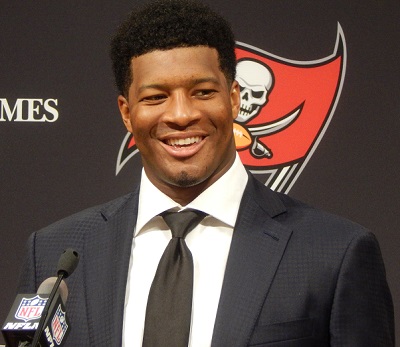 "Our fans are our stockholders. They're what we play for — the people in our stadium and the ones that watch on TV. That's what it's all about: winning and how they feel about the team. If they don't feel good about the team, then there's something wrong. . . I think you all know the sense that's out there. It was time for a change." Team Glazer, following the firing of Jon Gruden in January 2009.
In the past week, Joe chatted with a Buccaneers official about the team's great focus on steadily increasing value for Buccaneers season pass members. That kind of stuff matters greatly to a Bucs team that consistently wins the NFL's Super Bowl of awards for customer service and satisfaction.
Today, that very same team has a quarterback, a face of a franchise, that legions of fans believe is a habitual sexual deviant when it comes to his treatment of women.
Fair or not. That's the reality. And it sure doesn't help that Jameis Winston has a convicted rapist now saying he was with Jameis and was an eyewitness to alleged unruly behavior by Jameis on the 2016 night of the Uber ride in question.
So what's next for Team Glazer? Of course, like the rest of Bucs nation, Team Glazer will wait to see what's in the NFL's official report on the Jameis investigation and suspension and how it is presented to the public in a league statement. (That assumes the NFL reveals anything of substance publicly.)
But Team Glazer, after exploring their inner thoughts on Jameis, have to be asking themselves what the pulse of the fans is when it comes to Jameis.
Yes, it matters. It should. Football is supposed to be fun. If too many fans can't root for the face of the franchise, that's a serious problem.
It was one thing when Team Glazer signed and re-signed notorious sleaze Jerramy Stevens. (No, Joe is not calling Jameis a sleaze.) Stevens was a role player who made his reputation 3,000 miles away. (His Bucs career ended when he was arrested for dealing drugs.) It's just different for a quarterback. Fan perception carries more weight.
Joe is confident Team Glazer won't do anything rash or emotional with Jameis, nor should they. But they will be assessing every element of the situation, and that includes how fans feel about Jameis.
When (if?) Jameis returns to start games for the Bucs, Joe is confident Jameis better start winning. More losing will have nearly everyone searching for the value in the Jameis investment.