Here Comes The Blitz
October 11th, 2017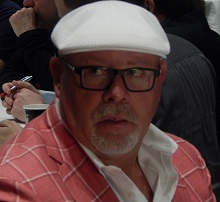 The current numbers add up, and so does the mindset of the Arizona Cardinals' head coach.
The Bucs head to the dome in the desert Sunday, where Bruce Arians literally lives by the motto "No Risk It, No Biscuit."
Perhaps that's why he and general manager Steve Keim traded for Adrian Peterson yesterday?
Forget about Arians' explosive offense (yes, they still turn out a lot of big plays), the Cardinals defense likes to bring the blitz. Per BSPN, the Cardinals blitz on 32 percent of passes. That's the eighth highest ration in the NFL.
That brings Joe back to last season, when the Bucs were embarrassed by Arizona, 40-7 in Week 2.
Data-driven, limousine-ridin', jet-flyin', kiss-stealin', data-analyzin', Bucs-film-studyin' Thomas Bassinger of the Tampa Bay Times wrote a story a year ago examining what went wrong  for America's Quarterback, Jameis Winston.
Bassinger noted that in the first half, when the game wasn't totally out of reach, the Cardinals sent a six-man pass rush a total of five times. On those plays, Jameis was 1-of-5 with a fumble, an interception, a sack and an 11-yard completion.
So Joe is expecting more blitzing against Jameis, who typically has handled it well in his career, though former Giants Pro Bowler Shaun O'Hara might disagree. Throw in that the Cardinals might want to see if Doug Martin's pass blocking is a rusty, and they might blitz more than once every three dropbacks.
This should bode well for Jameis, who has for more targets to work with this season, and another year of experience in the offense.