Bye Weeks Aren't Necessary
September 5th, 2017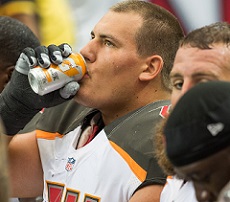 Joe's got a lot of young readers here who may not realize that there used to be no bye weeks in a 16-game NFL season.
There were plenty of awesome NFL teams in the 1980s and none of them had a bye.
The NFL added it in 1990 to make more money — one extra week of NFL on TV.
This comes up today because a lot of fans are freaking out, claiming the Bucs will have a great disadvantage if they lose their bye week because Hurricane Irma gets Sunday's opening day game at Miami rescheduled. Both teams have a scheduled bye on Nov. 19 and could play each other then.
Yes, that's an option. And Joe's quite confident the Dolphins' ownership would be happy to do it. Miami already is giving up a home game this season. They'll be the "home" team in London against the Saints on Oct. 1.
So what if the Bucs lose their bye?
Sure, players won't get that treasured rest after a pile of games. Ok. That's not ideal.
But what about the benefit of playing the Bears to start the season at home the following week without Chicago seeing one drop of film on the Bucs — when the Bucs will have a pile of Bears film to study? That should be an advantage for Tampa Bay.
There's also the benefit of playing three of four games at home to start the season and, in this scenario, the Bucs should have a little extra in the tank when they play the Patriots on short rest, Thursday night, October 5.
Losing Week 1 also would give some players more time to heal and provide new stud safety T.J. Ward more time to learn the defense. The Bucs do have their share of banged up key players.
And as far as the Dolphins go, what are the odds they're playing backup Matt Moore for Jay Cutler by mid-November and struggling? Joe would much rather see the Dolphins in Week 11.
Joe's simply shining some optimistic light here. There plenty of potential positive to focus on. As America's Quarterback, Jameis Winston, told the world last week. "F your circumstances."