No Need To Freak
August 9th, 2016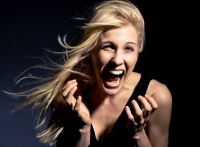 The end of the world is not near.
News of Bucs starting left guard J.R. Sweezy's health and his still vague injury has Bucs fans wigging out this morning. With word that Sweezy, a big-money free agent signing who has yet to practice, has flown to California to consult with a specialist, Bucs fans quickly have memories of Carl Nicks dancing in their heads.
Joe is unmoved. Yeah, really.
Let's say Sweezy cannot go (who knows for certain how long, if ever?). Kevin Pamphile steps in. The third-year offensive lineman has come a long way since being a member of the Milk Cartons duo.
Last year Pamphile started one game at left guard and played in every game. The offensive line proved to be one of the best in the NFL and Pamphile was a part of that.
Remember, at this time last year, the Bucs did not have two players on the roster that eventually became starters up front: center Joe Hawley and right tackle Gosder Cherilus. Again, the Bucs did just fine on the offensive line.
So Joe isn't running to the Sunshine Skyway Bridge this morning and neither should you. In the coming weeks, many a decent if not good guard will be looking for work.