Top Ten X-Factors For 2016 – No. 10
July 6th, 2016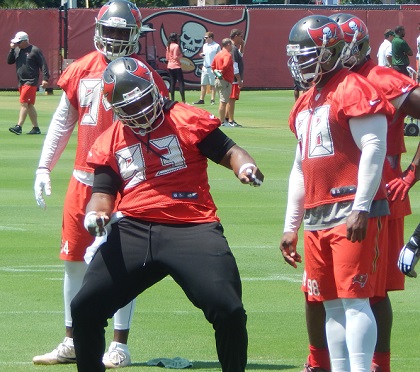 The Bucs have a pile of key question marks entering the 2016 season. Most teams do.
For this countdown series, Joe looks at this year's top X-factors, guys with question marks who could be great difference-makers, positive or negative, based on changes in their performances.
Gerald McCoy — No. 10
It was a no-brainer to place Gerald McCoy on this list. But that's not because Joe embraces the McCoy haters who think he stinks, and/or whine and seethe because McCoy isn't Hall of Fame material.
Joe puts McCoy here because at 28 years old, McCoy absolutely in his prime entering his seventh NFL season, and McCoy has the talent to be a unstoppable force, a 15-sack guy.
However, McCoy has yet to have that type of true breakthrough season, one that would put him in the conversation for Defensive Player of the Year honors. A season like that would have a tremendous impact on the entire Bucs defense, especially in Year 1 under a new coordinator.
Don't think McCoy is thinking about it? Consider what he said last year about getting 15 sacks.