Dear Football Gods
September 13th, 2015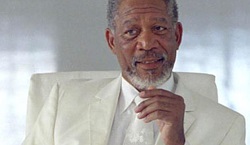 Dear Football Gods,
It's your old friend Joe, your willful servant who awakened Dec. 28 and dared to ask a favor.
Winning the Chase for Jameis was that important. And your infinite power delivered Tavarres King, whose mighty hands transformed into Michael Clayton's upon your priestly blessing.
Joe is eternally grateful, but Joe remains painfully yearning for Bucs fans this morning. So Joe bows to your power and seeks divine assistance one last time.
Tampa Bay needs a win today. The suffering, the losing, the soul-sucking has lasted too long.
Without a home win since 2013, with 70 losses in the last 100 games, too many have lost faith. Local children are wearing Seahawks jerseys and Tampa women are refusing to procreate with red-blooded male fans, especially Joe. The future is in jeopardy. The apocalypse already has begun less than 90 miles to the east.
Please, football gods, please grant Bucs fans salvation today against Tennessee.
Have we not asked for enough forgiveness?
Yes, your beautiful game was soiled by the likes of Josh McCown, Anthony Collins and Michael Johnson. But it wasn't our fault. Yes, our tight end prayed to another god in your temple. But he was young and weak. Yes, our head coach disrespected you with false praise and blasphemous rule-changing chatter. But the devil had stolen his wisdom. Yes, our team threw out your historic gifts, Michael Bennett and Donald Penn. But forgive our owners for they were blinded by lies.
Oh, football gods, we fans are but innocent children deserving of another chance.
Help us today, for another home loss we cannot bear.
Amen.