Joel Glazer: "Fans Are Smart"
March 30th, 2015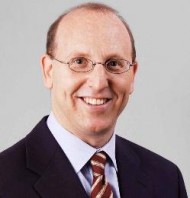 In what felt like one of those ESPN Sunday Conversation segments without cameras, Joe sat down with Team Glazer at the fabulous Arizona Biltmore resort, during the NFL Owners Meetings last week.
It was a 1-on-1 session with Buccaneers co-chairman Joel Glazer.
Among other things, Joe sought a sense of how Team Glazer considers fans.
JoeBucsFan.com: When Jon Gruden was fired, your brother Bryan made the comment that your family took the pulse of Bucs fans, who are the team's "stockholders," and that revealed it was time for change. How important is the pulse of the fans to you in every thing you do?

Joel Glazer: Ultimately, we want our fans to be happy because that means we're having success. That's the barometer. You know, fans want a winning team. We want a winning team. They want a team they can be proud of. We want a team we can be proud of. Everyone's interests are aligned. So I wouldn't say you take the fan temperature on every single thing that's going on.

I always say, 'Fans are smart. Fans know right. Fans know wrong.' Fans know when something is being done right. They know when something is wrong. It's always important to be in touch with your fans and know how they feel and see how they feel about things going on in the stadium, how they're going on with the team, and everything. So you can't disconnect yourself from the fans. At the same token, you've got to take a measured approach.
What you can see in the quote is Glazer getting a little animated when referencing that "fans are smart." It was a heartfelt moment.
And Joe agrees: Most hardcore fans have clear vision when it comes to what's happening with their team. Of course, the ones who don't — and the ones who think they do but really don't — keep it all fun and entertaining around town.
Just this afternoon, Joe was cornered by a passionate Bucs fan who was a little down the Bucs could no longer trade with the Eagles for Nick Foles.
You can also check out Joe's discussions with Glazer on his personal fan experience, growing impatience of fans, and comfort with Jameis Winston.