Joe Gets Personal With Team Glazer
March 26th, 2015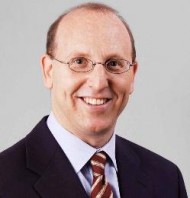 What a great privilege Joe had to probe the mind and heart of Team Glazer at the NFL Owners Meetings this week.
Joe could not resist the opportunity to explore how Team Glazer really feels about Buccaneers football, not just about boring matters of business.
Here's the exchange with Buccaneers co-chairman Joel Glazer:
JoeBucsFan.com: You chose the slogan, "It's A Bucs Life." I think a lot of Bucs fans kind of think the team is just a business to you and your family. Can you talk about what the fan experience is for you, not as the business owner, what is that like for you?

Joel Glazer: Nobody loves the game of football more than myself or my family. I mean, we grew up huge football fans. Really, when it comes to Sundays, or Monday, or Sunday nights, it's all about football. You know, yeah, ultimately the NFL is a business but nobody's heart is pounding more when the game is close. Nobody's more frustrated after a loss. And there's nobody that's feeling better after a win. So how do I feel? I would say, as a fan, ask yourself how you feel, and that's how we're feeling. It's the same emotions. It's the same passion. And, you know a lot of people may not know me personally, or know any of my family members personally. But the people who do know us close, they know how we feel about the game.

Joe: So on a Monday morning, is it a tough balance ever, when you are the guy who can actually go to the coach and say, 'Hey, What the hell was that?' Is that a tough balance?

Glazer: (Laughs) You have to be reasonable. I mean at the end of the day …

Joe: I'm not saying that you do it.

Glazer: But you do have to make sure as the owner, ultimately, if something doesn't make sense, it's not that you're walking in there every day asking about this player or that play call, but just to know people are accountable, whether it's coaches or general managers or anybody within our organization, and that there's logic behind things that happen. Ultimately, our belief is leave it up to the football people. Let them do their job. Be as supportive as possible, but if there's something that's just obviously crazy going on, you can't just sit on your hands and let it go buy. For the most part, you know, people are hard working, dedicated to winning and you just got to be supportive.
Joe can't express body language and intensity through direct quotes, but Glazer was quite passionate during this exchange. He seemed to quickly transform from CEO to regular beer-swilling Bucs fan yearning for a victory. Joe's analogy is a bit exaggerated, but not too much.
Yes, Joe has no doubt Joel Glazer has joined Bucs fans in experiencing excruciatingly painful Sundays over the past four years.
Joe will share more from his chat with Joel Glazer throughout the week. In case you missed it, here are Glazer's comments on Jameis Winston and a discussion on impatience in the NFL.