Joel Glazer Talks Free Agency Investing
April 2nd, 2015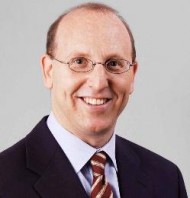 In 2009, Buccaneers co-chairman Joel Glazer used the term "dark path," when referencing free agency.
During a private sitdown with Glazer at the NFL Owners Meetings in Phoenix last week, Joe dove into those unforgettable words.
The NFL has changed quite a bit since then, and the Bucs have used different approaches to building the team, but the message remains the same.
JoeBucsFan.com: Going back six years, you used the term "dark path" referring to free agency. Joe had fun with that on the website because it was such a bold visual, but it turned out to be prophetic, really. Free agency is a dark path if you fail in the draft. Is free agency still a dark path, can you elaborate on your feeling there?

Joel Glazer: I think if you ask anybody, myself, my family, Lovie [Smith], Jason [Licht], to a man we would agree our true belief is successful organizations build through the draft. And you have to draft well and succeed at the draft. Free agency is a complementary situation. You will never free agency your way to the Super Bowl. My personal view hasn't changed on it. Gotta be successful in the draft. That's the way you're going to build a sustainable, successful organization. Free agency, when you're at a certain point, that's when you should use it to fill those holes and get to where you have to get to. All that being said, you know, Jason and Lovie came in last year; we're going on their second draft this year. So when you're able to fill more holes — and it does take time — you only get one draft per year, only X number of players. So sometimes you got to do things you don't necessarily truly believe is the way to do it, but you gotta do it to try and further the team. Then if it doesn't work out, make sure you learn from those mistakes.
If Joe can take some liberty and translate Glazer's last few sentences. "We rolled the dice last year and bought a bunch of players and it largely blew up in our faces. But it was worth the risk to deliver fans the best team possible as we recover from prior bad drafts."
(You can read more of Joe and Team Glazer right here.)