Why?
February 9th, 2015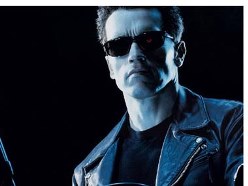 Joe just doesn't get it. The thought drives him out of his mind. The following premise makes zero sense in any way shape or form:
The Bucs should trade back and pass on drafting a quarterback.
Joe wants to ram his head through a wall upon hearing this nonsense, especially the drivel from folks who are of the mind Eagles strongman Chip Kelly is going to trade up with the Bucs and dump off Nick Foles in the process.
It's just dumb on so many levels.
Even "The Professor," John Clayton of BSPN, can't figure out the logic as he fielded a question about the Bucs and Eagles swinging a deal.
Q: We all know the Bucs need a QB in this year's draft. With that being said, what do you think are the chances they trade the No. 1 pick away? For instance, the Bucs trade the pick to the Eagles for their first- and third-round picks and also get Nick Foles in the deal. The Bucs get a good QB and picks, and Chip Kelly gets Marcus Mariota.

Ryan in Tulsa, Oklahoma

A: The Eagles draft 20th. A first, a third and Foles isn't enough to trade up to the No. 1 overall pick. Plus, the Bucs have the choice of the best quarterback in the draft. If you need a quarterback, take a quarterback. For the Eagles to move up to get Mariota, they would likely have to give up at least three first-round picks. That's not going to happen. For the Bucs, what benefit would it be for them to trade out of the top five?

John Clayton
Well, "Ryan in Oklahoma," if you really know the Bucs need a quarterback, then why were you asking this idiotic question (unless he's an Eagles fan)? Not one person has been able to answer this question for Joe, "If Kelly is so hellbent on getting rid of Foles, then why in the world would the Bucs want him?"
The Bucs have the rare, rare, rare opportunity — like once-every-30-years rare — to be able to hand-pick their quarterback of the future, you know, for the next 12-15 years, if all goes well. And you want to throw this away for friggin' Foles? What brand of whiskey must Joe chug to wrap himself around this stupid notion?
Besides, Joe spoke to an Eagles insider during Super Bowl week, an employee of the Eagles no less, who told Joe that Kelly was openly discussing benching Foles for Mark Sanchez (of all people), and then Foles was injured, which forced Kelly's hand.
And the Bucs are supposed to throw away a potential franchise quarterback for a guy that was about to be benched? Seriously? Trading down with the Eagles is just ridiculous on so many levels, it makes Joe's head spin.
Why would any right-thinking person want to do this?