Winston Vs. Mariota, Open Thread
January 1st, 2015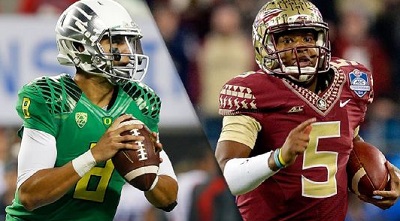 Let the game begin!
Joe knows you're watching, and Bucs general manager Jason Licht is there studying the sidelines, and more.
Bang it here in the comments section all game long. Slug it out/celebrate with fellow Bucs fans. (Keep in mind Joe's had some issues with comments getting delayed, but Joe will be monitoring and trying to keep everything smooth.)
Joe's rooting for both quarterbacks, though Joe is confident Jameis Winston will shine.
Kickoff is 5 p.m.