Bucs Fifth-Biggest Spenders In NFL
August 5th, 2012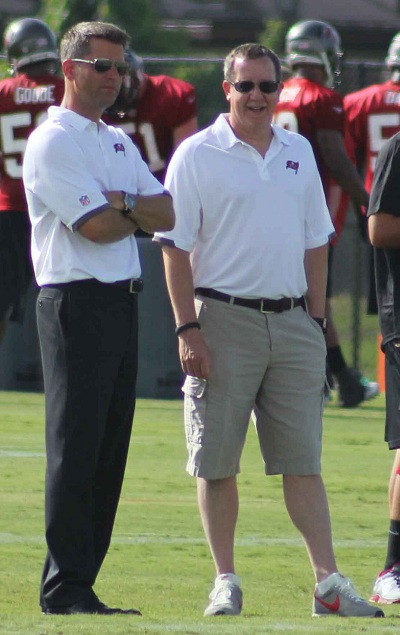 Holy Manchester United! Bite your shameful Glazers-are-cheap tongues.
ESPN.com's team of statistical gremlins has dissected NFL player payrolls and determined that the Buccaneers are slated to pay the fifth-biggest salary totals to players this season.
It seems the Bucs' rollover cap room from 2011 is being used.
The Bucs have $130.8 million of cap space committed to their top 51 players (only the top 51 cap figures count until the regular season begins). That's well over the $121 million salary cap, but the Bucs are allowed to spend over the cap because they carried over room from last season. They actually still have $15.232 million in available cap space because their cap is just over $146 million.
Click through above to read more of the spreadsheet details.
Cue the legions of Bucs fans that believe Raheem Morris got a raw deal when it came to purchasing talent. Joe never quite got that argument. The collective quit in the team and the complete collapse last season had nothing to do with payroll.