Kareem Continues His Dream
August 5th, 2012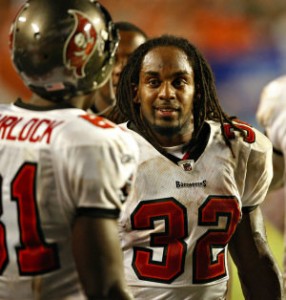 Update 12:40 p.m.: The NFL can be brutal. Huggins was cut this afternoon.
The driving force" of the 2009 Buccaneers (in case you forgot, that was Kareem Huggins) is now a member of Bill Belicheat's New England Patriots. Huggins was signed yesterday.
What a battler this Huggins kid is. He was out of football undrafted in 2008, then caught on with the Bucs in 2009, and is now coming back from a horrific knee injury in 2010, following another season out of football in 2011. Huggins had worked out with teams last fall but didn't catch on.
It says a lot for him that Belicheat sees him as a possibility, even if he doesn't make the Pats roster. Joe wishes Huggins well.