High Flyin' LeGarrette Hits 5.2 YPG
December 26th, 2010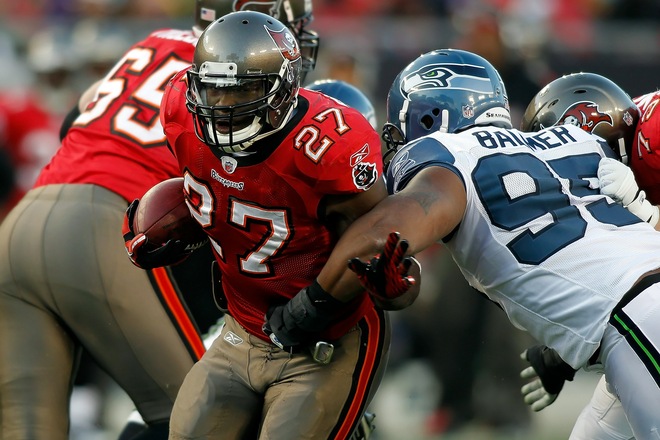 So LeGarrette Blount coughs the ball up once in while like he did during a key early drive Sunday against the Seahawks.
Big deal.
The man is a truck with wings.
Good luck stopping him, New Orleans.
Blount gutted Seattle for 164 yards on 18 carries and is now leading rookies running backs with 941 yards in just 12 games.
Who could possibly decide now between Blount and Mike Williams for NFL Offensive Rookie of the Year? Williams has been there all season, but Blount has had the greater impact. Brutally tough choice.
Yes, New Orleans pistol whipped the Bucs months ago in Tampa. But the Saints didn't have No. 27 to contend with. Imagine the reality that Blount was inactive for that game. Amazing.
The Bucs will need Blount, now averaging 5.2 yards per carry, to be his very best Sunday in New Orleans to get in the playoffs.