Bears Take Extended Time With Sullivan
January 4th, 2013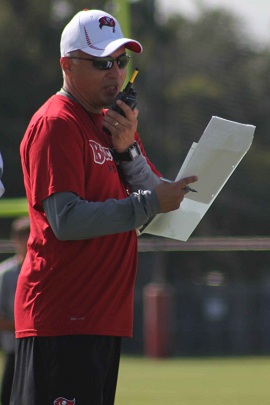 Mike Sullivan can ramble on a topic with the best of them, so Joe's not too freaked out by this report. However, it does have an ominous vibe to it.
Former Giants beat writer turned USA Today NFL writer Mike Garafolo is Twittering that Sullivan had an extra long interview for the Bears head coaching job earlier this week.
@MikeGarafolo – Sounds like Mike Sullivan and the Bears had a very good meeting the other day. Went six hours, about twice as long as expected.
Joe's not surprised that would be an engaging candidate. Flashing Super Bowl rings and presenting his years as an Army Ranger and familiarity with a tight ship under Tom Coughlin and Greg Schiano likey would peak the interest of any owner in need of a head coach.