The Kind Of Stats That Get People Fired II
November 6th, 2023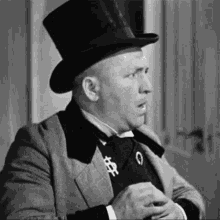 Joe can barely believe the stats concerning how Todd Bowles' defense ole'ed so badly playing matador defense to allow Houston rookie C.J. Stroud to win the game yesterday.
These facts are absolutely horrific to Joe and if Joe didn't know any better, the Ghosts of Bucs Nightmares Past came back to haunt the franchise — defensive coordinator Mike Smith, cornerbacks Alterraun Verner and Vernon Hargreaves and safeties Sabby the Goat and Chris Conte.
Get a load of what Mike Sando of The Athletic dug up about how Stroud's 75-yards, 40-seconds touchdown drive to beat the Bucs yesterday.
… Teams in similar situations — needing a touchdown to tie or win, having at least 75 yards to go, having 30-60 seconds left in regulation — lose almost every time. The Texans were in better shape than most, having preserved two timeouts. Still, the odds against them were steep.

Since 2000, teams facing that situation had been 0-74 with fewer than two timeouts and 2-20 otherwise, per TruMedia. Stroud helped Houston claim the third victory from those dire circumstances (teams with less than 30 seconds were 0-130).
That game yesterday wasn't just about coaching, it wasn't just players playing poorly. That was a complete and total fundamental breakdown — starting with Bowles and going down to the bottom of the roster.
You cannot tell Joe that the Bucs defense collapsed like a game of Jenga in a Dunedin dive bar because Jamel Dean had a concussion. When did he turn into Mel Blount?
Remember yesterday when Joe wondered if yesterday's embarrassment was Bowles' Tennessee-Ready moment or his Capitol Collapse/"You Like That!" game? After reading Sando's intel, yesterday's loss was likely closer to Capitol Collapse/"You Like That!" than Tennessee-Ready.
What a gutless defensive effort!