Richard Sherman Blames Dee Delaney
November 7th, 2023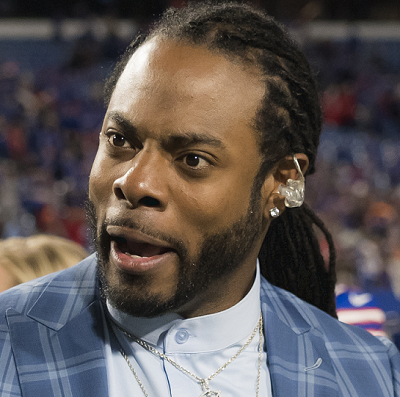 Benched Bucs safety Ryan Neal only played 20 snaps on Sunday in the Houston Horror.
He made his mark (stain?) in the game, but overall he largely yielded his position to veteran Dee Delaney.
Delaney is more of a ballhawk and head coach/defensive guru Todd Bowles was looking to shake things up.
It didn't work.
One man who played in the Tampa Bay secondary (2021) is six-time Pro Bowl cornerback Richard Sherman, who now works as an analyst for FS1 and Amazon, among other gigs.
Sherman felt bad for Bowles, per his recent FS1 chat.
On the game-winning touchdown, Sherman explained that Delaney failed to do the obvious when it came to being in position to help cornerback Carlton Davis.
"That's a simple concept right there. That's what's frustrating about it for I'm sure Todd Bowles and his defense," Sherman said. "… Double post in the red zone has, since Jesus was a baby, is what people are going to run. And if you're running it with a quarter safety, you pass off the first [post], you get back to the second post and the play is dead. That's what Carlton Davis was expecting on that play. He's expecting inside help from my guy Dee Delaney. And he didn't have it, that's why Dee Delaney is jumping up and down. But you got to give C.J. Stroud all the credit in the world."
Video of the play is below, though it's not as revealing as the game film.
Joe's not excusing No. 1 cornerback Carlton Davis, but Joe will defer to the Xs and Os explanation by Sherman, who always calls it straight.
Are you kidding?! 🔥 pic.twitter.com/K3Vm5SVyvn

— Houston Texans (@HoustonTexans) November 5, 2023